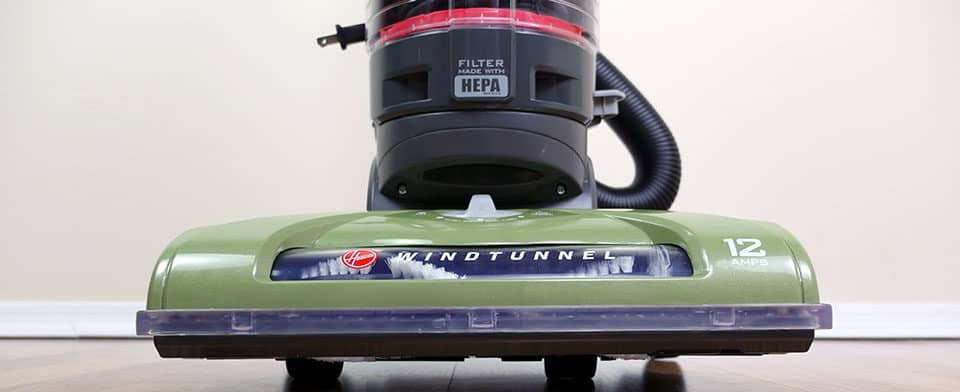 The Pros and Cons of Buying a Cheap Vacuum Cleaner
In a world where we could shop without looking at a price tag, shopping would be bliss, and having the best vacuum cleaner for your home no matter the price would be on everyone's list. However, in today's fast-changing society, budget-wise and economic living is becoming more of a necessity. Although some of the best vacuums out there can surge upward in cost, it is still possible to get a decent – or even great – vacuum cleaning machine for a budget price. But budget living isn't the only reason to look at the pros and cons of a cheap vacuum cleaner. Even if you are someone who could easily afford the highest-priced vac on the market, you can still hold on to your extra dollars if a cheaper vac can get the same job done for a better price. Let's take a look at the reasons why you should or maybe shouldn't buy a cheap vacuum cleaner.

PRO: You save money in the now.

This is an obvious benefit of buying a cheaper vacuum. Whether you want a traditional vacuum, an easy stick vac, or a nifty modern Shark vacuum, there are a lot of options in the lower price range of these home appliances. You can get ones that do an excellent job of cleaning your floor for significantly less than a more expensive brand vacuum. This is beneficial especially when you don't use your vacuum frequently or your vacuum needs aren't overly demanding.

CON: You save money in the now, but could end up paying for it in the near future.

While you do save money on the initial purchase of a cheaper vacuum cleaner, you may have to pay for it later in the form of repairs and replacements. One of the reasons why cheaper vacuums are cheaper is because they are made with materials that aren't as high quality as the more expensive vacuums, which also explains the cost difference. Now, this isn't always the case, as sometimes even expensive vacuums are susceptible to wear and tear due to poor design and faulty materials, but most often, budget vacs tend to break down a lot sooner than their more expensive counterparts.

PRO: The portable, lightweight vacuums are often the cheaper ones.

If you're looking for a budget vac under $200 or even $100 dollars, chances are, you're going to find some pretty nifty lightweight stuff like stick vacuums and hand vacuums. You can get any type of vacuum cleaner for a great budget price, but they tend to be less design-rich, with no indicators for when your bin or bag is full or a fancy HEPA filter, for example. How much you're willing to spend could make all the difference. These vacs are ideal for their portability and the ease with which you can pull them out to clean up a quick mess. Most of them are bagless vacuum cleaners for cost-effective maintenance, and the ones that do require replacement bags usually make great budget vacs for allergy sufferers.

CON: The portable, lightweight vacuums aren't always the best for total home or deep cleaning.

Lightweight tools often deliver lightweight results, and this applies to vacuum cleaners undoubtedly. If you're looking for a powerful tool that can cover your whole home cleaning needs, there is a great chance that you aren't going to find the right tool for under $200, much less $100. Although there are some great uprights and even canisters for a budget price, they often lack a powerful motor or the additional attachments and accessories required to make their total house cleaning tools.

PRO: Both expensive vacuums and cheap vacuums break. A cheap one costs less money to replace.

It's true that no matter the price, all consumer goods have a shelf-life and a maximum capacity for use before it goes downhill. If you're likely to end up with a damaged vacuum sooner than later, which can only be determined by your lifestyle and uses for a vacuum, you might want a cheap vacuum that can easily be replaced without breaking the bank.

CON: Both expensive and cheap vacuums break. But cheap vacuums break sooner.

While both vacuums are susceptible to damage and expiry, cheap vacuums tend to break sooner. This isn't always the case because there are some vacuums that can last a good portion of a lifetime if it's well cared for. However, most budget vacs have a one to the two-year warranty for a reason – the vacuum is made with cheaper parts to be more affordable, but cheaper parts don't last as long as quality parts for a higher price.

With this information, you should now be more prepared to purchase a suitable high-quality vacuum cleaner for your home or office space. Be sure to speak to one of our expert reps to help you choose a good quality vacuum cleaner.
#vacuumspros #vacuumcons #prosandcons #bestvacuums #vacuumsforhome #commericalvacuums #valueditems #cleanhome #shoplocal #acevacuums