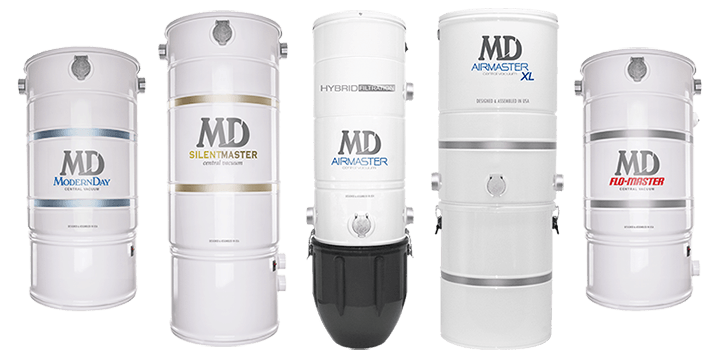 Why Purchase a Central Vacuum from an Expert? Ace Vacuums Explains!
Hello to all home maintenance and vacuum aficionados out there! We, at Ace Vacuums, have been in the industry for quite some time, and we're no strangers to the many choices homeowners face when investing in a central vacuum system. While the allure of big box hardware stores is undeniable, there's something to be said about buying from an expert. Let's break it down.
1. Expertise and Knowledge:

While big box stores offer a wide range of products, they often lack in-depth knowledge about specific items, especially niche ones like central vacuums. At Ace Vacuums, this is our forte. Our team lives and breathes vacuums. We can provide insights, recommendations, and tailored advice based on your home's unique requirements.
2. Quality Brands and Choices:

We pride ourselves on housing an extensive range of top-tier brands. From MD Central, Vacumaid, Canavac, and Titan to Riccar, Nutone, Beam, and more – our selection is both vast and premium. When you purchase from an expert, you're exposed to a wider variety of specialized brands, ensuring you find the perfect fit for your home.
3. Installation and Maintenance:

Purchasing a central vacuum system isn't just about the initial buy – it's about the installation, maintenance, and potential repairs down the line. With us, you get access to trusted professionals who can install, maintain, and repair your system, ensuring longevity and peak performance.
4. Personalized Customer Service:

Have a question post-purchase? Need advice on maintenance? When you buy from Ace Vacuums, you're not just a transaction; you're a valued customer. We're here to answer any questions, provide support, and ensure you're satisfied with your investment.
5. Competitive Pricing with Value:

While big box stores might occasionally offer discounts, with Ace Vacuums, you're ensured value for every dollar spent. Not only do you get a premium product, but you also benefit from our expertise, installation services, and after-sales support.
In conclusion, a central vacuum system is a significant investment for any homeowner, and where you purchase it can make all the difference. Opt for expertise, quality, and unmatched customer service. Choose Ace Vacuums.
For inquiries, consultations, or to explore our range of central vacuum systems, don't hesitate to reach out to us. Call 703-997-9292 or drop us an email at

 
info@acevacuums.com
. We're always here to help!