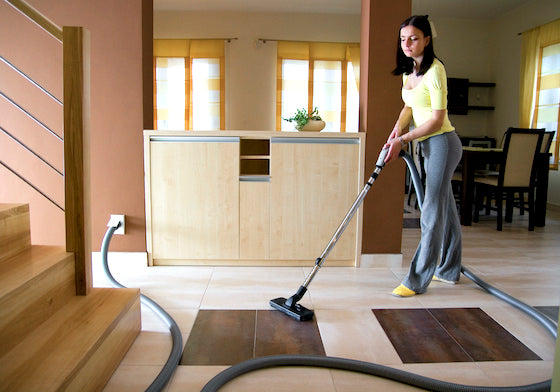 Why You Should Service Your Central Vacuum Every 3-5 Years
Hello dear homeowners and vacuum enthusiasts! At Ace Vacuums, we are often asked about the frequency and necessity of servicing central vacuums. Just as your vehicle needs periodic servicing for a long life and optimum performance, your central vacuum system, the unsung hero of household cleanliness, requires the same attention. Let's dive into the reasons why you should consider servicing your central vacuum every 3-5 years.

1.

 

Ensures Optimum Performance:

 

Over time, dust, debris, and potential blockages might reduce the efficiency of your vacuum system. Regular maintenance ensures it remains in tip-top shape, providing you with the same level of powerful cleaning every time.2.

 

Increases Lifespan:

 

Regular servicing can significantly prolong the life of your vacuum. With proper maintenance, your system will provide consistent service for years on end.3.

 

Saves Money

: Addressing minor issues through regular maintenance can prevent major, more costly breakdowns in the future. It's always more economical to maintain than to replace!

4.

 

Updated Parts & Accessories

: Technology and innovation don't stop. By regularly checking in with us, you can stay updated with the latest in vacuum technology and ensure your system has the most efficient parts.

5.

 

Health & Hygiene

: A well-maintained vacuum system ensures a healthier living environment. A clogged or inefficient system might leave behind dust and allergens. Regular check-ups ensure your home remains a healthy sanctuary.

6.

 

Expert Troubleshooting

: At Ace Vacuums, we specialize in troubleshooting. Regular servicing gives us an opportunity to catch and rectify any hidden issues before they become major problems.

Your One-Stop Solution: From repair to new and existing home installs, cleaning services, maintenance, parts, and accessories, we're your go-to for everything vacuum-related. We proudly offer over 150 brands including Beam, Electrolux, Nutone, MD Central, Vacumaid, Vacuflo, Canavac, Riccar, Titan, Viper, DuoVac, Husky, and many more.

Reach Out Today! Don't wait until there's a problem. Keep your central vacuum running efficiently with regular check-ups. Contact us at 703-997-9292 or drop us an email at

 

info@acevacuums.com

 

to schedule your service today.

#AceVacuums #CentralVacuumService #HomeMaintenance #VacuumRepair #HealthyLiving #CleanHomeHappyHome #VacuumBrands #ServiceYourVacuum #HomeHygiene

Remember, a little attention to your central vacuum system can ensure a cleaner, healthier home for years to come. Don't let dirt build up; let us help you maintain an efficient, effective system. Until next time, keep it clean!