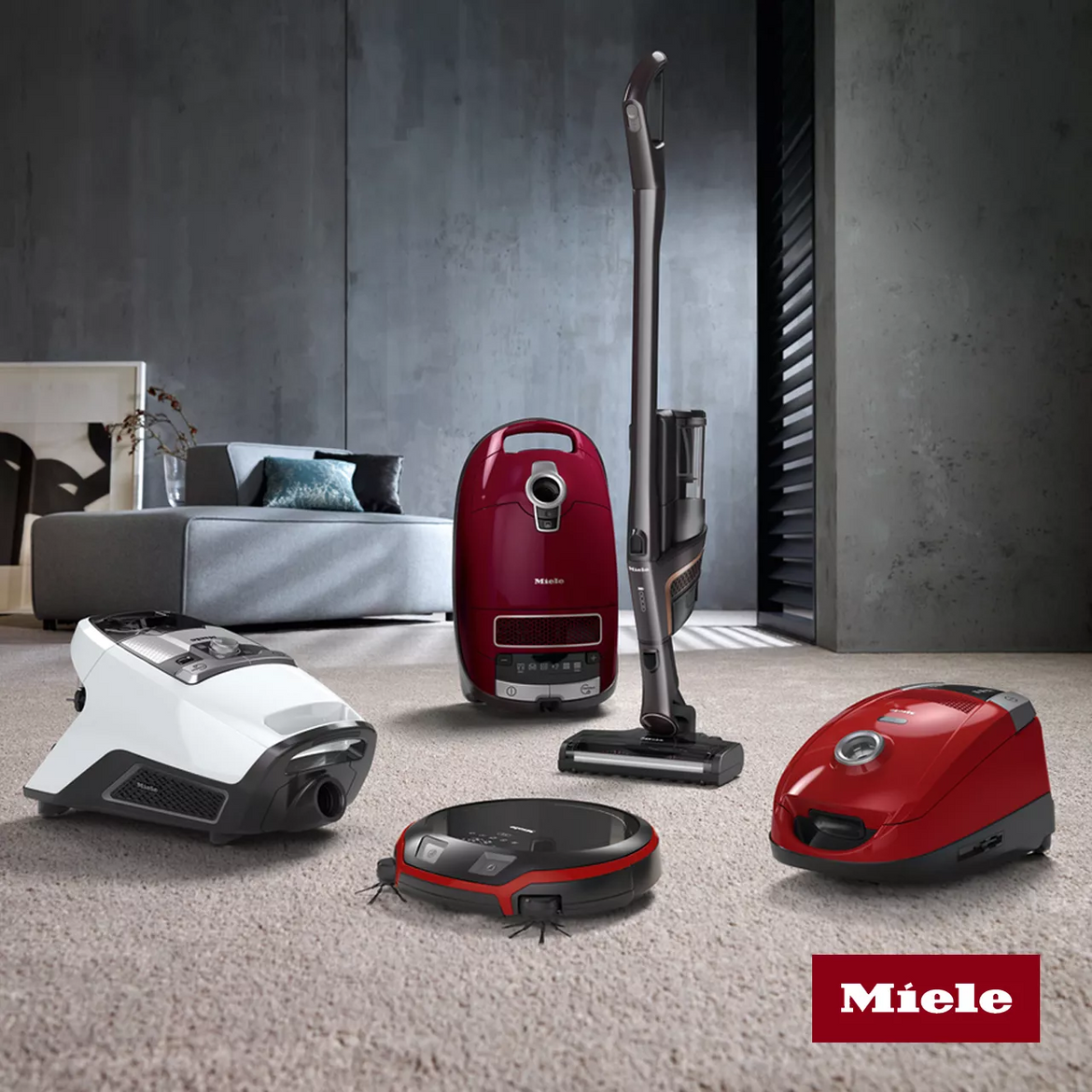 How To Maintain Your Miele Vacuum
Miele vacuums are known for producing the best vacuum cleaners in the industry, and many consumers rely on their high-quality cleaning capabilities to maintain the cleanliness of their homes. But, just like any other investment, you can expect to maintain your Miele vacuum cleaner itself to keep it operating at its best.
If you are on the fence about which brand will be the best vacuum cleaner for your household, perhaps taking the time to review the product's maintenance will help you make your decision. Upon your research, you'll learn that Miele vacuums are among the top vacuum cleaners with the easiest preventative maintenance.
Attractive Vac wants to ensure that you get the most out of your Miele vacuum cleaner, we invite you to continue to read further and learn the protection measures you'll need to keep your new Miele operating at its best.
Vacuum Bags
There are two types of vacuum preferences people have, upright or canister cleaners, and Miele caters to both. While both types of vacuums have different operating systems and bags unique to the machines, Miele has mastered the level of maintenance that is recommended to make owning a Miele easy. Miele requires owners only to use Miele bags specific to their cleaner. The reason is simple, Miele not only designed a highly efficient vacuum cleaner with powerful suction but the same innovation was put towards the design of their vacuum bags using the vacuum's technology to its fullest potential.
Each bag is designed with a hygienic seal that traps over four quarts of dirt and debris and is equipped with nine layers of filtration. Each Miele bag comes with a bag change feature that indicates when it's time to change out the bag—owners must be mindful of this feature because the powerful suction combined with the advanced bag technology could potentially mislead users that the vacuum is running at its best, when in fact the bag may be full causing the cleaner to overheat.
Air Filters
Next to vacuum bags, filters are incredibly important to track to make sure they have changed appropriately. Every Miele vacuum model has a different location for its filter, take the time to identify the location of the filter and which air filter is required for your Miele. If you are unsure, don't be afraid to contact us and ask.
Each filter comes equipped with an indicator strip to notify you when it's time to replace it, similar to the bag indicator. The HEPA AirClean 50 captures 99.95% of all particles the vacuum picks up and reduces it down to 0.1 microns. This filter only needs to be changed every 50 hours of use which is approximately one year for most users. Be sure to check here to see if this filter works with your Miele vacuum.
Air Flow
To properly maintain the highest quality of your Miele vacuum, owners should keep blockages in mind. Just because your vacuum is operating and appears to be functioning normally, doesn't always mean it's completely clear of blockages.
Over time, large debris, clumps of hair, and other sizeable particles collect inside your vacuum causing it to lose suction power. It's best to look over your vacuum from time to time by inspecting the inside of the wand and brush roll. Using scissors, simply cut any hair that has wound itself around the brush and make sure the brush roll spins smoothly. Double-check the other attachments for the same types of debris.
Power Cord
We understand that vacuum power cords can sometimes be a drag (literally). But the truth is, your vacuum would not have all of the cleaning power to live up to or it is cleaning potential if it were cordless. With that said—cords are necessary and need to be taken care of just as important as the other features. If the vacuum's cord is damaged at all, the suction power could be affected, while potentially damaging the motor due to overheating. Miele has designed a useful and handy retractable power cord to ensure that the cord is stored properly, making it easier for users.
Much like purchasing a vehicle, a vacuum cleaner, especially a Miele vacuum, must be maintained on a regular basis. Attractive Vac is the Miele experts, and we are proud to be exclusive Miele carriers. We want our customers to be pleased with their purchase and be able their Miele for many years to come.
For more info on deep cleaning carpet vacuums –
You can call us at:
703-997-9292
You can visit us at:
#maintainvacuum #cleanyourvacuum #vacuumreapir #mielevacuum #cleaning service #canistervacuum #madeingermany #cleancarpet #cleanfloot #petvacuum #shoplocal