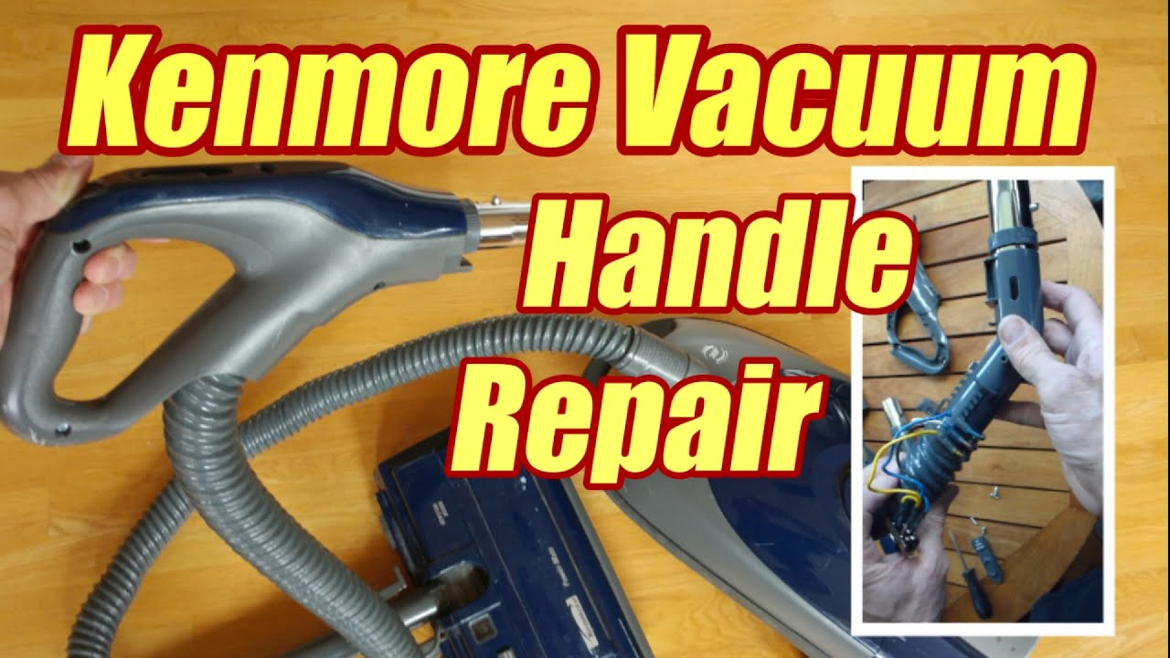 Maximize Your Kenmore Vacuum's Lifespan: The Importance of Timely Service
Greetings to our community of cleanliness aficionados! When it comes to household appliances, vacuums are indispensable. Among the myriad of brands out there, Kenmore has etched its reputation as one of the front runners, consistently scoring high marks on Consumer Reports. At Ace Vacuums, we advocate for timely servicing of your Kenmore Vacuums to unlock myriad benefits, not just for your home, but also for our beloved environment.

Why Kenmore Stands Out:
Kenmore Vacuums have been celebrated in Consumer Reports for their performance, reliability, and durability. They are designed for optimum cleaning, but like any premium product, they need periodic maintenance to ensure they continue functioning at their best.

Timely Servicing Equals Longer Life and Enhanced Quality:

Improved Performance: Regular service ensures that your Kenmore Vacuum maintains its superior suction capability, ensuring that no speck of dust is left behind.
Prolonged Durability: When potential issues are caught and addressed early, it can significantly increase the vacuum's lifespan.
Cost-Effective: Periodic maintenance can stave off bigger, more expensive repairs or replacements in the long run.
Ace Vacuums: Your Kenmore Vacuum Care Partner:
As an authorized service center for Kenmore Vacuums, we bring a host of advantages to our valued customers:

Expertise: Our technicians are well-trained to address any Kenmore Vacuum issue, ensuring the brand's standard of quality is maintained.
Same-Day Repairs: We understand the importance of a vacuum in daily life. Hence, we offer prompt repairs, getting your Kenmore back to you on the same day.
Genuine Parts: Trust us to only use genuine Kenmore parts, ensuring the longevity and efficiency of your vacuum.
Choosing Repair Over Replacement – An Eco-Friendly Choice:
In today's throwaway culture, it's essential to reflect on the environmental implications of our decisions. By opting to repair instead of replace:

Reduced Waste: Lessen the strain on landfills by keeping your vacuum out of them.
Save Resources: Manufacturing new vacuums requires resources and energy. By prolonging the life of your existing vacuum, you're playing a role in conserving these resources.
Lower Carbon Footprint: Production and disposal of appliances come with carbon emissions. Repairing reduces this environmental footprint.
Connect With Us:
For all your Kenmore Vacuum needs or inquiries, don't hesitate to reach out. Contact us at

 

703-997-9292

 

or send an email to

 

info@acevacuums.com.

#AceVacuumsCare #KenmoreServiceExpert #TimelyRepairs #EcoFriendlyChoices #MaximizeLifespan #VacuumMaintenance #AuthenticKenmoreParts #ConsumerReportsTopPick

At Ace Vacuums, we're not just about ensuring your home is clean. We're committed to providing solutions that also ensure our Earth remains clean and green for generations to come. Opt for timely servicing and make an eco-conscious choice today!