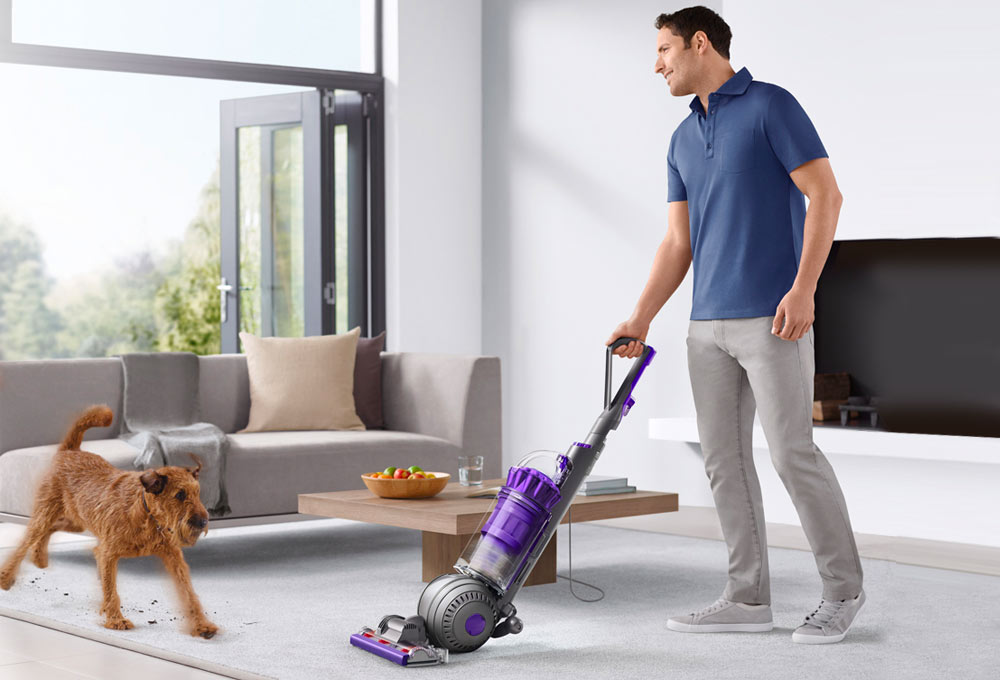 5 Tips for Better Vacuuming
As straightforward as it may seem to vacuum your home, you'd be surprised how many opportunities most of us have to improve our vacuuming technique. No matter the brand or design of your vacuum, review these tips and tricks to help make the most of it every time!

Save the Vacuum for Last
If you plan to clean your windows and dust the surfaces of your home, do it prior to vacuuming.  This way, the vacuum can catch any dirt, dust, or other debris that may fall onto your floors from the cleaning. Work from top to bottom, and you'll have a consistent clean!

Stop Dirt at the Door
Take your shoes off before walking into your home to prevent dirt, leaves, and other outside filth from ending up on your floors. As a gentle suggestion to guests, try placing a shoe tray in your entryway.  

Get Attached to your Attachments
It's easy to disregard or forget about the attachments that come with the vacuum – but they're extremely useful for corners, crevices, stairs, and window treatments! Store attachments near the areas that you use them the most, to have them conveniently on hand when you need them.

Go Over it Twice
High-traffic areas get the brunt of crumbs and dirt, so be sure to vacuum twice over those floors. Approach the area from a different angle each time, to ensure you're trapping as much dirt as possible.

Check Your Brush
Long hair can get wrapped in the brush of your vacuum, rendering it far less effective at pulling up dust and debris. Always check to see if you need to clean your brush, and carefully cut long hair loose before pulling it out.  

With these tips in mind, you'll be happier with your results and hopefully enjoy the chore of vacuuming more than you did before.
For more information on keeping your home clean you can call us at:

703-997-9292

You can visit us at:
11110 Lee Highway, Fairfax, VA 22030 (in Fairfax City, VA) or
300 Fort Evans Rd, Suite 104, Leesburg, VA 20176 (Town of Leesburg, VA)
#howtoclean #howtovacuum #prosandconsofvacuuming #cleanhome #cleanlife #neat #shoplocal #acevacuums