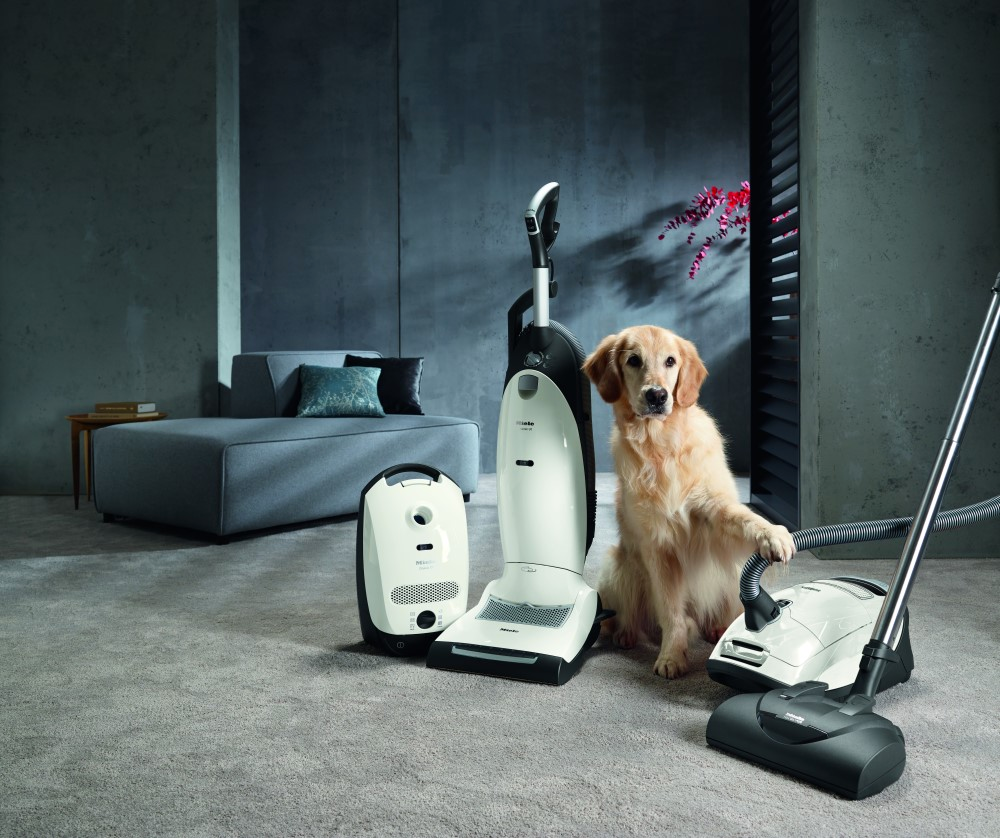 Ace Vacuums to the Rescue: Solving Common Vacuum Hiccups with Ease
Vacuum cleaners are a staple in maintaining a clean and healthy home environment. However, like any frequently used appliance, they can occasionally run into issues. At Ace Vacuums, we understand the importance of a well-functioning vacuum, and we're here to share our expertise in troubleshooting common vacuum problems. Keep your vacuum running smoothly with our handy tips and tricks!

1. Loss of Suction:

Check the Bag/Container: Ensure it's not full. A full bag or container can significantly reduce your vacuum's suction power.

Inspect the Filters: Clean or replace them as necessary. Clogged filters can obstruct airflow.

Examine the Hose: Look for any blockages or kinks and remove them.
2. Unpleasant Odors:

Clean/Replace the Bag or Container: Old dirt and debris can cause bad smells.

Check for Pet Hair: If you have pets, accumulated pet hair can produce odors.

Replace the Filters: Particularly the HEPA filter, as it can trap odors.
3. Vacuum Making Strange Noises:

Inspect the Belt: Ensure it's not damaged or off track.

Check for Blockages: Foreign objects stuck in the hose or brush roll can cause unusual noises.

Look at the Motor: If the noise persists, it might be a motor issue, and it's time to contact a professional.
4. Vacuum Won't Turn On:

Check the Power Source: Make sure it's properly plugged in.

Examine the Cord: Look for any damage or fraying.

Test the On/Off Switch: It might be faulty and in need of replacement.
5. Brush Roll Not Spinning:

Clean the Brush Roll: Remove any hair or debris that might be entangling it.

Inspect the Belt: Make sure it's intact and in its proper place.

Check the Settings: Some vacuums have a setting for bare floors that stops the brush roll from spinning.
6. Vacuum Leaves Dirt Behind:

Adjust the Height Settings: Ensure it's set correctly for your floor type.

Examine the Vacuum Head: Look for any damage or obstructions.

Check the Suction: If it's weak, refer back to our tips on restoring suction power.

Don't let vacuum troubles put a damper on your cleaning routine. With these troubleshooting tips from Ace Vacuums, you can quickly identify and resolve common issues, ensuring your vacuum cleaner is always ready for action. If you find yourself in need of professional assistance or are looking for vacuum parts and accessories, remember that Ace Vacuums is just a call or an email away.

#VacuumTroubleshooting #AceVacuums #VacuumRepair #VacuumMaintenance #CleanHome #HomeCleaning #VacuumTips #DIYRepair #VacuumProblems


For more guidance and all your vacuum-related needs, reach out to us at 703-997-9292 or email

 

info@acevacuums.com. Our expert team at Ace Vacuums is always ready to assist you in keeping your home spotlessly clean!