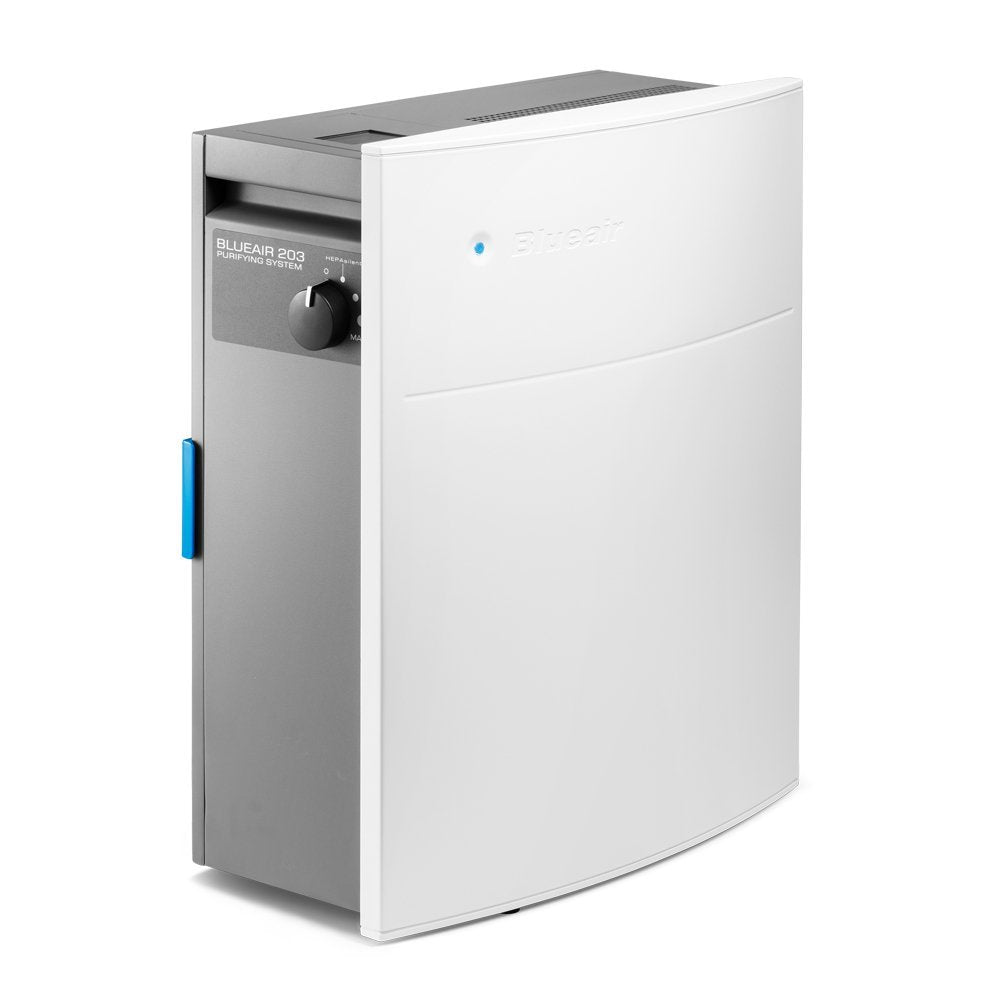 Air purifier for asthma
Air quality and asthma
Asthma is a chronic lung disease commonly associated with exposure to ultrafine particles, causing inflammation in the airways of the lungs.
Asthma symptoms
Ranging from minor to severe, asthma symptoms are different for different people. You may have symptoms once in awhile, during exercise or your symptoms can be ongoing.
Common asthma symptoms include:
Shortness of breath
Tight or painful chest
Trouble sleeping due to coughing or wheezing
Whistling or wheezing
What makes asthma worse
If you exercise, doing so when the air is cold and dry can make your asthma worse. Allergies such as pet dander, excrement and debris from cockroaches, or pollen can also trigger asthma conditions. If you are sensitive to chemicals, gases, and dust, and are exposed to them at work, you may increase your chances of experiencing a more severe asthma attack.
Asthma triggers in the home
Airborne pollen from trees, grasses and weeds have a way of finding their way indoors. In addition to pollen, the main indoor asthma triggers in the home are dust mites, mold, pets, cockroaches and household irritants. Secondhand smoke can also bring on symptoms in the home for adults and children who suffer from asthma.
Natural treatments for asthma
To remedy for asthma naturally, look to your air conditioner. It can help lower indoor humidity, and even reduce your exposure to dust mites. Another option is to keep windows closed during high pollen season. You can help minimize the dust that brings on nighttime asthma symptoms, by taking a closer look at your bedroom environment. Start by encasing pillows, mattresses, and box springs in dust proof covers. If possible, replace carpeting with hardwood or linoleum flooring. Washable curtains and blinds can also help eliminate dust where it gathers.
To keep mold spores from taking hold, it's important to clean damp areas in the bath, kitchen and around the house. Remove outdoor sources as well by getting rid of moldy leaves or damp firewood in the yard. If you are allergic to pet dander you may want to avoid having pets with fur or feathers all together. Regularly bathe and groom your pets to reduce the amount of dander in your surroundings. Cleaning your home at least once a week will help to keep your indoor environment naturally asthma trigger free. You might want to wear a mask if you are stirring up dust while cleaning.
Filters for asthma
In addition to taking care of asthma triggers around your home, a healthy environment for asthma sufferers can be maintained by the use of an air purifier with a HEPA filter.
When it comes to asthma treatment at home and choosing an air purifier, asthma sufferers should opt for an air purifier that is highly efficient in filtering out both large and ultra fine particles. Airborne for very long periods of time, particles are best captured with air purifiers as opposed to vacuuming them up once they settle on the floor.
Air purifier for asthma
The good news is all Blueair units have 99.97% efficiency trapping ultra fine particles, and are suitable for removing particulates associated with asthma. Particle filters are recommended for most asthma triggers.
In some cases, asthma symptoms can be triggered by household chemicals present in the air. In environments with high concentrations of gases or smoke, we recommend using the SmokeStop filter in your Blueair purifier, which uses activated carbon to remove chemicals and gasses from the air. Using air purifiers for tobacco smoke can even help prevent asthma attacks in those with sensitive lungs living in an environment where smoke is present.
To select the best Blueair purifier to treat asthma, make sure to consider room size. For people with highly sensitive lungs, it is best to choose an air purifier with a recommended room size larger than your room dimensions.
Buy Blueair Purifiers from Acevacuums and save 25% when you mention this article.
Acevacuums is conveniently located in Loudoun County and Fairfax County to serve customers from Ashburn, Sterling, Leesburg, Great Falls,Herndon, Vienna, Fairfax, Tysons Corner, Falls Church, Annandale, Reston, Chantilly, South Riding and other cities. We sell the best Vacuum cleaners, Air purifiers,  Robotic vacuums,  Central Vacuums,  Carpet Shampooers, Commercial Vacuums, Floor polishers, Zone heaters and Fans
Fairfax Store : 11110 Lee Hwy, Fairfax : Call 703 997 9292  / 703 997 9292 X 1 
Ashburn Store : 44190 Waxpool Rd, Ashburn : Call 703 997 9292
Leesburg Store : 300 Fort Evans Rd NE : Call 703 997 9292 / 571 209 5881