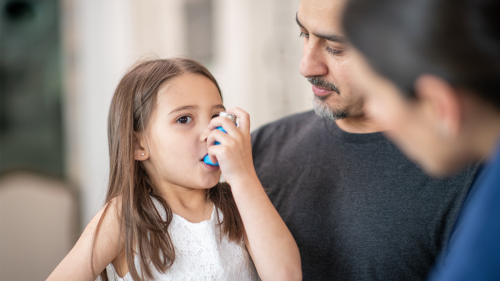 Are you struggling to control your asthma?
If you or someone in your family has asthma, you will be well aware of the potentially life-threatening risks associated with asthma attacks. There are a number of environmental factors that can trigger an asthma attack, including dust, allergens, pet dander, and chemicals. Effective removal of these airborne pollutants will help to ease asthma symptoms, reduce the need for medication and avoid dangerous asthma attacks.

The Austin Air HealthMate is clinically proven to improve asthma symptoms.
Developed specifically for people with asthma, the Austin Air HealthMate™ contains Medical Grade HEPA technology that is proven to remove up to 99% of all airborne contaminants as small as 0.1 microns. This includes viruses, bacteria, dust, dander, and allergens. The carbon blend used in this filter will also effectively remove chemicals, gases, and odors.

Working with some of the country's leading institutions, including Johns Hopkins, the Cincinnati Children's Hospital, Washington University Olin College, and the Illinois Institute of technology, our air purifiers are clinically proven to remove indoor pollutants, reduce asthma symptoms, and minimize visits to the ER.
#austinair #airpurifier #allergymachine #bedroommachine #madeinusa #allergy #shoplocal #acevacuums #foryourhome #foryourbusiness