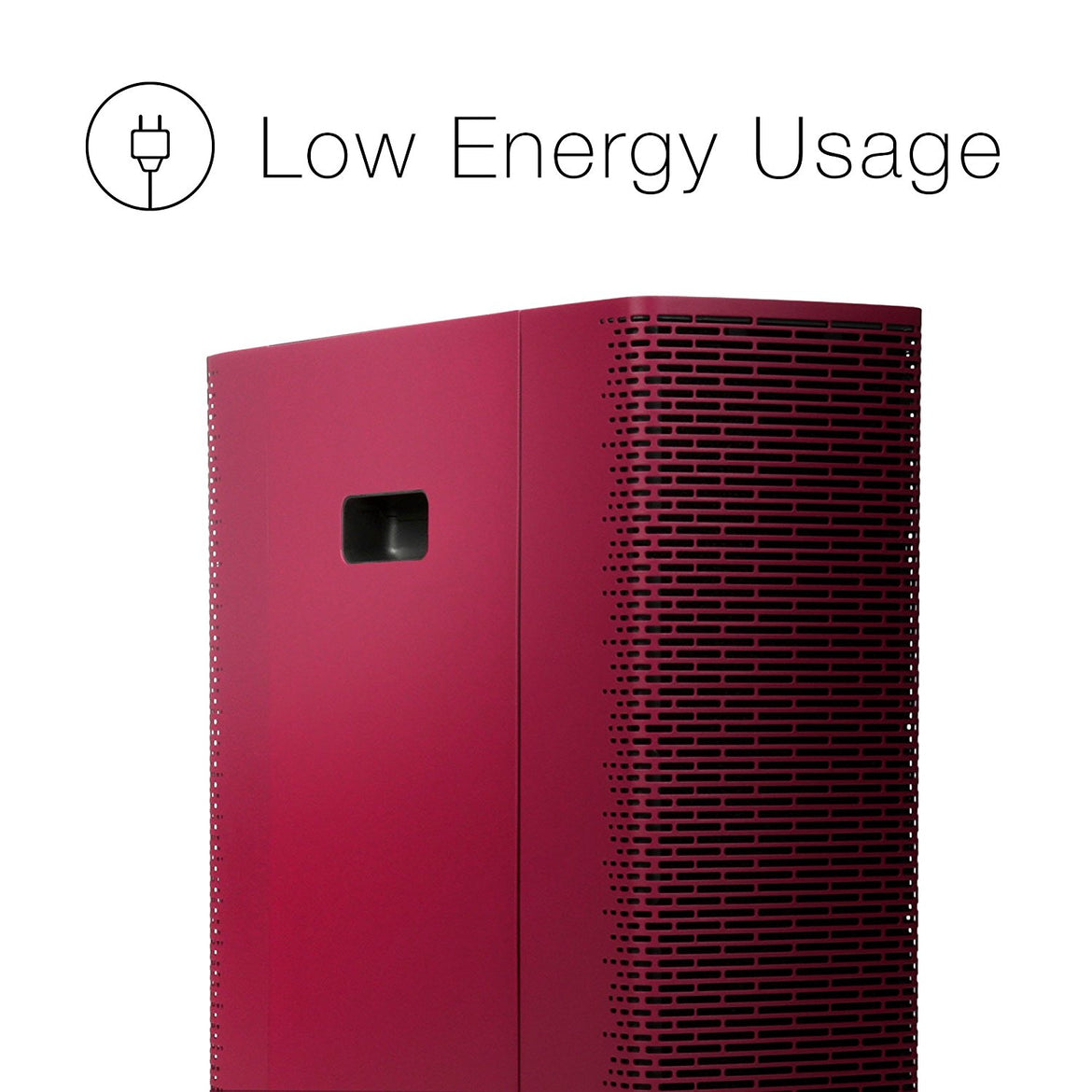 Blueair Sense+ Air Purifier, HEPASilent Technology Particle and Odor Remover
Blueair Sense+ Air Purifier, HEPASilent Technology Particle and Odor Remover.
The intelligent air purifier for your unique style
The next generation of the Sense, the Blueair Sense+, combines cutting-edge technology with sleek design and environmentally friendly credentials. Wi-Fi enabled for remote control and interactivity with the Blueair Friend app and the Blueair Aware air quality monitor, the Sense+ is the heart of a Blueair clean air intelligence system that puts you in total control of your indoor air.
With its innovative design, this air purifier combines the very best in

 

Swedish engineering

 

with functional aesthetics, such as the sleek grille design. Clean air never looked so good. Makes sense, doesn't it?
TOP RATED air purifier

 

for lowest sound output providing quiet operation. Energy Star rated for best in class energy performance.

OZONE REDUCING – air cleaner system, 3 fan speeds for use in small to medium bedrooms, family rooms, dorm rooms or offices.

For small to medium rooms between 100 sq. ft. and 200 sq. ft., AHAM rated at 186 sq. ft.

 


Sleek Design

The Sense+ Air Purifier is the next generation of the very popular Blueair Sense unit. This unit isn't just beautiful it's also designed with the user experience in mind.

Certified Quality

ENERGY STAR certified for low energy use and certified by the Association of Home Appliance Manufacturers (AHAM) for optimal Clean Air Delivery Rate (CADR).

Simplified No-Touch Controls

Control everything with just the swipe of your hand, or use your smart phone via WiFi for control from anywhere with the free Blueair Friend App.

Particle/ Carbon Filtration

Our patented and highly efficient Blueair HEPASilent particle filtration is combined with activated carbon media to remove gaseous and VOC pollutants responsible for odors in the air.
The smart air purifier with Wi-Fi
The Blueair Sense+ is a smart air purifier that swiftly removes all impurities from the air inside your home, and does so with an award-winning design. Thanks to Wi-Fi connectivity, you can control it from anywhere. For instance, turn it on or off, increase the fan speed or activate the child lock wherever you have Wi-Fi.
Unique Blueair HEPASilentPlus Filter
The Blueair Sense+ comes with two filters, each consisting of a particle filter and an activated carbon filter for the removal of heavy gaseous pollutants.
Whisper-silent clean air delivery
Using a unique combination of electrostatic and mechanical filtration, Blueair filters are able to use less dense filter media. This means less effort is required to push the air through the filter, resulting in peak performance levels with whisper-silent delivery of clean air.
Best friends with the Blueair Friend app
The next generation of the Sense, the Blueair Sense+, is best friends with the Blueair Friend app. The app allows you to automatically control functions, such as the airflow speed, LED light, child lock and night mode, on the Sense+ air purifier. Download the Blueair Friend app for free at the App Store and Google Play.
Optimized airflow
The Blueair Sense is a design air purifier, with a unique wraparound housing and an eye-pleasing grille that maximizes airflow.
Acevacuums is conveniently located in Loudoun County and Fairfax County to serve customers from Ashburn, Sterling, Leesburg, Great Falls,Herndon, Vienna, Fairfax, Tysons Corner, Falls Church, Annandale, Reston, Chantilly, South Riding and other cities. We sell the best Vacuum cleaners, Air purifiers,  Robotic vacuums,  Central Vacuums,  Carpet Shampooers, Commercial Vacuums, Floor polishers, Zone heaters and Fans
Fairfax Store : 11110 Lee Hwy, Fairfax : Call 703 997 9292  / 703 997 9292 X 1 
Ashburn Store : 44190 Waxpool Rd, Ashburn : Call 703 997 9292
Leesburg Store : 300 Fort Evans Rd NE : Call 703 997 9292 / 571 209 5881