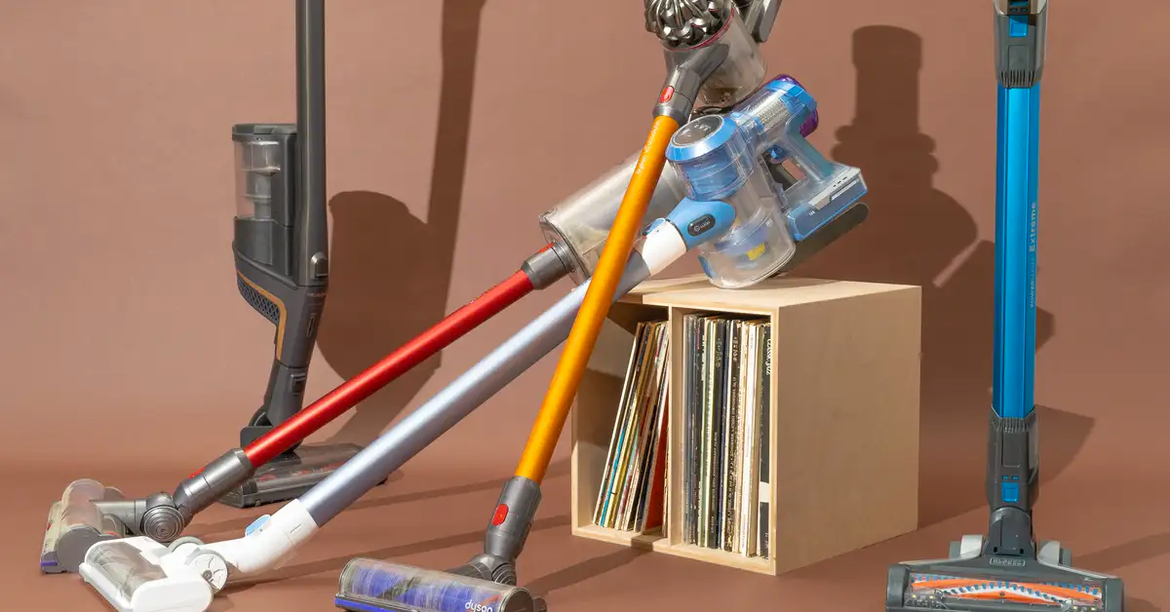 Canister Versus Stick Vacuums
Vacuuming is something that we do regularly. It is an easy and excellent way to purify and remove allergens in the air and other airborne particles. Getting the best vacuum for your home is therefore very important. In this article, we are going to discuss two different types of vacuum cleaners - the canister and the stick vacuums. We are also going to enumerate their pros and cons to help you choose which type of vacuum would be the best one for your home.


Canister Vacuum Cleaner
A canister vacuum, as its name suggests, includes a canister that houses the engine as well as an attachment that you use to clean floors and other surfaces. This vacuum type is light, easy to carry, and usually has a retractable cord. To use it for cleaning, you just need to move the wand against the whole vacuum.

Pros:
Canister vacuums are typically easy to carry and are light.

They are usually more powerful  than stick vacuum cleaners and can clean a number of floor surfaces with strong suction

They can twist and bend easily, perfect for cleaning hard-to-reach areas

Most canister vacuums work fairly quietly, and run smoothly, suitable for late at night or early morning vacuuming.

Cons:
This type of vacuum is normally low to the ground so you'd have to bend to pick them up or turn them on or off.

You would need to pull the canister component behind you while you clean it, which can be a challenge when you're cleaning cluttered surfaces with many obstacles.

Canister vacuums are larger and hard to store.

Stick Vacuum Cleaner
A lighter version of an upright vacuum, a stick vacuum is smaller in size, and simpler to use with a number of attachments. Since the suction head and the motor are in the same unit, you just need to push it in front of you when cleaning. Several models are cordless and can run on rechargeable batteries.

Pros:
Most of the latest stick vacuums are incredibly lightweight and small, making them easy to push along with relatively little effort when cleaning.

Using a stick vacuum is quite simple. To clean, you just need to put it on the floor, press and hold a button down and push it in front of you.

Although stick vacuums are appropriate for all kinds of floors, they are especially good for removing dirt and dust from carpets

Their wide-body structure allows stick vacuums to be suitable for cleaning vast spaces, such as huge dining rooms and open-plan basement floors.

Stick vacuums are usually less noisy than bigger uprights.

Some stick vacuums are cordless and powered by a battery, which allows them to pass freely and without cords along the floors and other surfaces.

Being comparatively small and upright, vacuums of  type are easy to store    

They're also easy to empty. Usually, you could just open the compartment and throw away the contents straight into the trash without needing any bags or complicated disposal methods.

Cons:
Stick vacuums are good for fast clean-ups but not as powerful as canister vacuums.

For corded stick vacuums, vacuuming certain areas like stairs might be difficult as you have to handle both the cord and the lengthy stick design of the unit.

The vacuum's wide-body place is great for vacuuming huge and open spaces, but it won't get into the small crevices and crooks. However, this would be possible for some models with attachments.

The cordless models frequently operate only for a limited period of time per charge. When visitors come over, you can do a quick clean of the main floor, but you won't manage to vacuum a whole home of average size on one charge.

Now you know the advantages and disadvantages of using the canister and the stick vacuum cleaners. It is now up to you to select which type you think is the right vacuum cleaner for your home.  
Be sure to speak to one of our expert reps to help you with further assistance:
703-997-9292

You can visit us at:
11110 Lee Highway, Fairfax, VA 22030 (in Fairfax City, VA) or
300 Fort Evans Rd, Suite 104, Leesburg, VA 20176 (Town of Leesburg, VA)
#prosandcons #vacuum #stickvacuum #miele #dyson #canisters #uprightvacuums. #cleanir #portable #vacuumblog #vacupedia #shoplocal #acevacuums