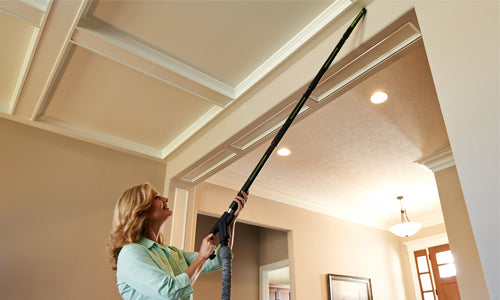 Central Vacuum Repair in Northern Virginia: Your Local Experts Serving Fairfax and Loudoun Counties
Hello, dear Northern Virginia residents! A clean home is a happy home, and ensuring your central vacuum system is in peak condition plays a crucial role in that happiness. If you reside in the Fairfax and Loudoun Counties, you're in luck because Ace Vacuums is right in your neighborhood!

Your Trusted Local Business
For two decades, Ace Vacuums has been the leading name in central vacuum service, repair, and sales in Northern Virginia. We pride ourselves on understanding the specific needs of our community, and with our rich history in the area, you can trust us to provide exceptional service.

Top Cities We Serve in Fairfax and Loudoun Counties
Here's a snapshot of the prominent cities within these counties where we extend our expertise:

Fairfax County:

Fairfax (22030, 22031, 22032, 22033, 22034, 22035, 22036, 22037, 22038)
Reston (20190, 20191, 20194, 20195, 20196)
Vienna (22180, 22181, 22182, 22183, 22184, 22185)

Loudoun County:

Ashburn (20146, 20147, 20148, 20149)
Leesburg (20175, 20176, 20177, 20178)
Sterling (20163, 20164, 20165, 20166, 20167)

Comprehensive Central Vacuum Services
Whether you're in Fairfax, Reston, Ashburn, or any of the listed cities, we've got your back. Our services encompass everything related to central vacuum systems:


Comprehensive repairs, ensuring your system is always efficient.

Maintenance, to prolong the life of your vacuum.

Sales, showcasing the latest in vacuum technology.

Free over-the-phone estimates, so you can budget and decide with ease.

Contact Us Today!
Don't let minor hiccups in your vacuum system become major problems. We're here to ensure a smooth experience. Dial 703-997-9292 or shoot us an email at

 

info@acevacuums.com

 

to get started.

#AceVacuumsExpertise #CentralVacuumRepair #FairfaxVacuumService #LoudounVacuumService #LocalBusinessPride #20YearsOfClean #VacuumMaintenance #NorthernVirginiaHome #FreeEstimates

Remember, when it comes to central vacuum services in Fairfax and Loudoun Counties, Ace Vacuums is the name you can trust. Connect with us today, and experience the difference a well-maintained vacuum system can make in your home!