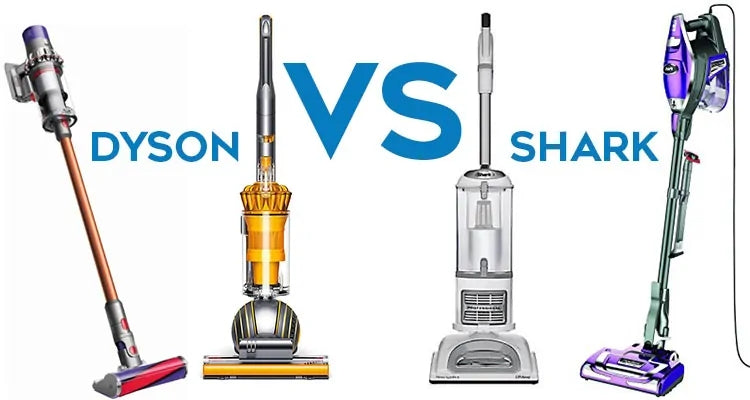 Comparative Analyses: Making the Right Vacuum Choice with Ace Vacuums
Welcome, cleaning aficionados of the Ace Vacuums community! The vacuum market is brimming with options, and making the right choice can sometimes be daunting. Today, we'll dive into some comparative analyses of popular vacuum types and brands to help you make an informed decision. For personalized guidance, feel free to reach out at 703-997-9292 or connect via email at

 

info@acevacuums.com.

Corded vs. Cordless Vacuums: Which is Right for You?

Corded Vacuums:

Pros: Consistent power, often have larger dirt capacities, typically offer stronger suction.

Cons: Limited by cord length, can be bulkier, less convenient for quick clean-ups.

Cordless Vacuums:

Pros: High mobility, suitable for multi-story homes or cars, modern designs have improved battery life.

Cons: Suction can vary, limited run time on a single charge, and often smaller dirt capacities.
#CordedOrCordless #VacuumChoices

Comparing Brands: Dyson vs. Shark vs. Roomba

Dyson:
Strengths: Powerful suction, innovative designs, top-tier filtration systems.
Considerations: Premium pricing, certain models can be heavy.


Shark:

Strengths: Versatile designs (like the Lift-Away feature), excellent value for money, dependable performance.

Considerations: Some models might lack the advanced features of higher-end competitors.
Roomba (iRobot):
Strengths: Pioneers in robotic vacuuming, efficient mapping technology, app-integrated.

Considerations: Might require occasional manual intervention, not always a full substitute for traditional vacuums.
#BrandBattle #DysonVsSharkVsRoomba

Budget Vacuums: Getting the Best Bang for Your Buck

Research is Key: Look out for reviews, ratings, and customer feedback.

Prioritize Features: Decide what's crucial for you - be it suction power, filter type, or attachments.

Warranty & Support: A budget vacuum with solid after-sales support can be a goldmine.

Seasonal Deals: Wait for holiday sales or promotions to snag a quality vacuum at a fraction of the cost.
#BudgetFriendly #ValueForMoney

Whether you're swaying between corded and cordless, comparing leading brands, or seeking a budget-friendly gem, making an informed decision is crucial. At Ace Vacuums, we're always here to guide you through these choices, ensuring you get the perfect match for your cleaning needs. Dive deeper into these comparisons by getting in touch with us at 703-997-9292 or drop an email at

 

info@acevacuums.com.