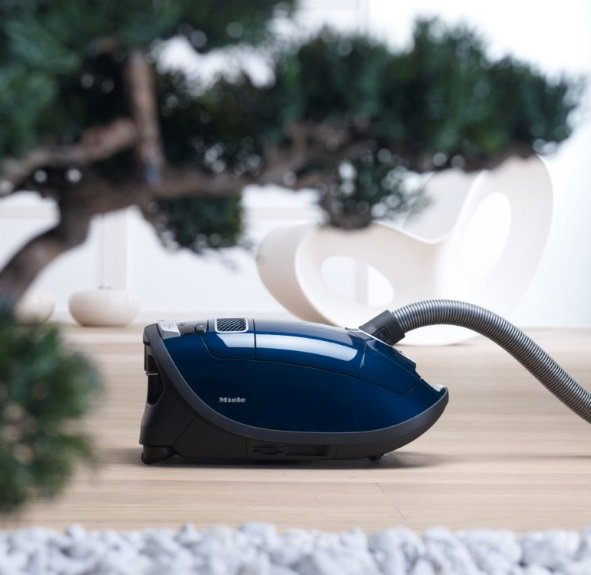 Deep cleaning of your carpets
Deep cleaning of your carpets is an essential task that should not be overlooked. It is important not just for maintaining the cleanliness of your home but also for your health. Over time, carpets accumulate dust, dirt, allergens, and other contaminants that can harm your respiratory system. Regular vacuuming helps to remove surface dirt, but it is not enough to get rid of the deep-seated dirt and allergens that can lurk beneath the surface. This is where deep cleaning comes in.
Deep cleaning carpets involves using specialized equipment to clean deep within the fibers of your carpets, removing dirt, stains, and other contaminants. One of the best tools for deep cleaning carpets is the Miele C3 Marin vacuum cleaner. This powerful vacuum cleaner has a range of features that make it ideal for deep cleaning carpets, including:
Powerful suction: The Miele C3 Marin is designed with a powerful motor and high-performance suction that can effectively remove even the most stubborn dirt and stains from your carpets.
Adjustable height settings: The vacuum cleaner has adjustable height settings that allow you to customize the cleaning process for different types of carpets and surfaces.
Advanced filtration system: The Miele C3 Marin has a high-quality filtration system that can capture even the smallest particles of dust, dirt, and allergens, ensuring that your carpets are thoroughly cleaned and free of harmful contaminants.
User-friendly design: The vacuum cleaner is designed with user-friendly features, including easy-to-use controls and a comfortable handle that makes it easy to maneuver around your home.
Using the Miele C3 Marin to deep clean your carpets has many benefits, including:
Improved indoor air quality: Deep cleaning carpets can significantly improve the indoor air quality of your home by removing allergens and other contaminants that can cause respiratory problems.
Enhanced appearance: Deep cleaning carpets can restore the appearance of your carpets, making them look cleaner, brighter, and more vibrant.
Prolonged lifespan: Regular deep cleaning can extend the lifespan of your carpets by removing dirt and debris that can wear down the fibers over time.
Increased comfort: Deep cleaning can remove dust mites and other allergens that can cause itching and irritation, making your home a more comfortable place to live.
In conclusion, deep cleaning carpets is an important task that can improve the health, appearance, and comfort of your home. Using a high-quality vacuum cleaner like the Miele C3 Marin can make the process more efficient and effective. At Acevacuums, we highly recommend the Miele C3 Marin vacuum cleaner for deep cleaning carpets and other surfaces. Shop local and support small businesses by purchasing your Miele C3 Marin at our store.
For more info on Miele Vacuums, call us at:
703-997-9292
You can visit us at:
11110 Lee Highway, Fairfax, VA 22030 (in Fairfax City, VA) or
300 Fort Evans Rd, Suite 104, Leesburg, VA 20176 (Town of Leesburg, VA
VacuumCleanerFilter #GranulatedCharcoalFilter #HEPAFilter #Allergies #Asthma #PetOwners #AirQuality #OdorRemoval #DustMites #CleaningSolutions #HomeCleaning #HouseholdTips #IndoorAirQuality #PetDander #Pollen #VacuumCleanerMaintenance #FilterReplacement #Miele #Riccar #AceVacuums