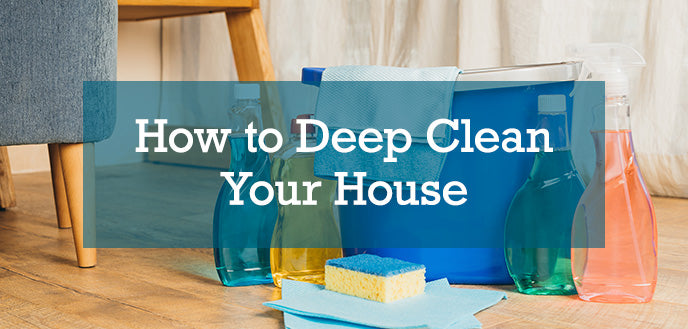 Deep Cleaning Techniques: Unlocking the Full Potential of Your Vacuum
Greetings, clean enthusiasts from Ace Vacuums! Deep cleaning is not just a term; it's a commitment to maintaining a pristine environment in our homes. While professional services have their place, you'd be surprised at the profound impact your household vacuum can make when utilized correctly. Let's dive deep into these techniques to help you achieve a cleaner, more inviting living space. Need tailored advice? Reach out at 703-997-9292 or drop us a line at

 

info@acevacuums.com.

Carpet Cleaning: Using Your Vacuum for Deep Cleaning

A well-maintained carpet can elevate the aesthetics and comfort of any room. Here's how to achieve a deeper clean:

Regular Vacuuming: At least once a week for general areas and more frequently for high-traffic zones.

Use the Right Setting: Adjust the carpet's pile height for effective dirt extraction.

Pre-Treatment: Before vacuuming, sprinkle baking soda to help loosen dirt and neutralize odors.

Slow and Steady: Slow passes allow for better dirt extraction.
#DeepCleanCarpet #AceCarpetTips

Vacuuming Hardwood Floors: Best Practices and Tips

Hardwood floors demand care. Ensure you retain their shine and longevity with these tips:

Turn Off the Beater Bar: This prevents scratches.

Use Soft Brush Attachments: Ideal for picking up dust and debris without causing damage.

Vacuum Directionally: Go with the grain of the wood for effective cleaning.

Wipe Down: Post-vacuuming, use a slightly damp mop or cloth for a final shine.
#HardwoodCare #VacuumBestPractices

The Role of Vacuums in Deep Cleaning Upholstery

Your sofas and chairs are sanctuaries of relaxation. Keep them fresh and clean:

Check for Care Labels: Ensure your upholstery can be vacuumed.

Use the Right Attachment: Typically, an upholstery or crevice tool works best.

Spot Cleaning: Address spills immediately to prevent staining. Post-treatment, vacuum the area to lift any residue.

Regular Maintenance: Vacuum upholstery every two weeks to prevent dust and allergen build-up.
#UpholsteryFreshness #DeepCleanSofas

Deep cleaning is more than a task; it's an art, especially when you harness the full potential of your vacuum. With these techniques, you're not only ensuring cleanliness but also prolonging the life of your carpets, floors, and upholstery. At Ace Vacuums, we're here to assist you on this journey. For product recommendations or further guidance, don't hesitate to call us at 703-997-9292 or email us at

 

info@acevacuums.com.