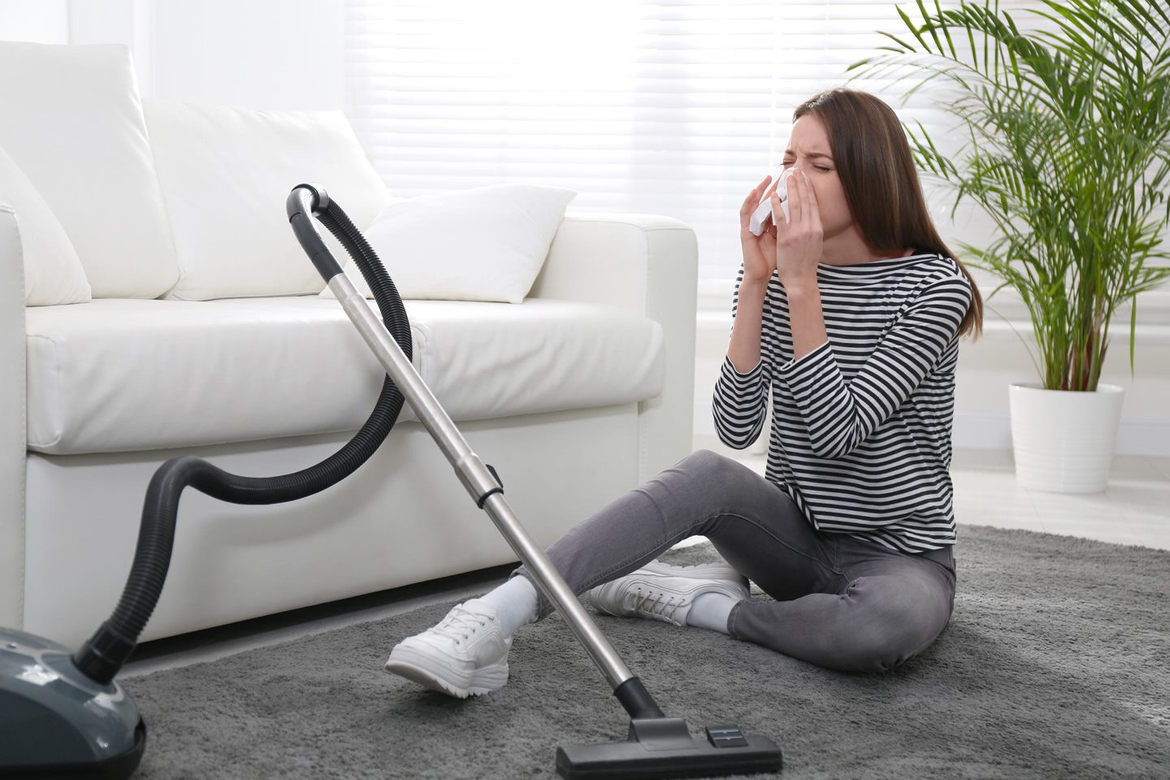 Do Vacuums Help with Dust?
Dust mites, allergies, fine dust. We've all heard of it. Some are not bothered at all, while others are. That we all have them at home, that's for sure.
The house dust mite is a transparent spider-like creature of about 0,3 millimeters small and is not visible to the naked eye. They survive by eating the dead skin flakes of humans and pets, which float in the air or remain on dusty surfaces. That is why you will find them in duvets, sheets, and mattresses, on the carpet, and in fabric furniture. Despite its small size, the skin dust mite can cause severe allergic reactions such as; stuffy or runny nose, throat complaints, tightness, itchy eyes, etc.
Fight allergens
When you suffer from allergies, it is important to keep your home free of dust and allergens. The house dust mite like damp places, so besides ventilating the house well, it is also important to keep the house as dust-free as possible. In terms of cleaning, the use of dry static cloth is recommended. When using a vacuum cleaner, take into account the optimal reach and cleaning of all places and the different types of surfaces. Think of various brushes and attachments, there are even special animal brushes for brushing your four-legged friend.
Prevent harmful emissions
With most traditional vacuum cleaners you can vacuum up the dust, but the fine dust and dust mites are blown back into the room at the rear. When using a central vacuum cleaner system, this is blown out by means of a "blow-out". Is it not possible to blow out to the outside? No problem, there are unique HEPA filters for the central vacuum cleaning system. This way you are guaranteed to get rid of odors, fine dust, and allergens that can be harmful to health.
Suction power is important
The suction power of the vacuum cleaner is essential for deep cleaning of floors and other surfaces. The strength of the central vacuum cleaning system lies in the large and very powerful motors that are used. This is possible because the vacuum cleaner has a fixed setup. The powerful motor, in combination with a suitable brush, ensures very effective cleaning and reduction of dust mites and/or other allergies. You only carry a lightweight vacuum cleaner hose with you.
For more info on HEPA Vacuums, you can Call us:703-997-9292You can visit us at:
11110 Lee Highway, Fairfax, VA 22030 (in Fairfax City, VA) or
300 Fort Evans Rd, Suite 104, Leesburg, VA 20176 (Town of Leesburg, VA)
#dust #allergies #hepa #certified #miele #riccar #simplicity #kiry #vacuumcleaners #shoplocal #vacuumblog #vacuumadvise