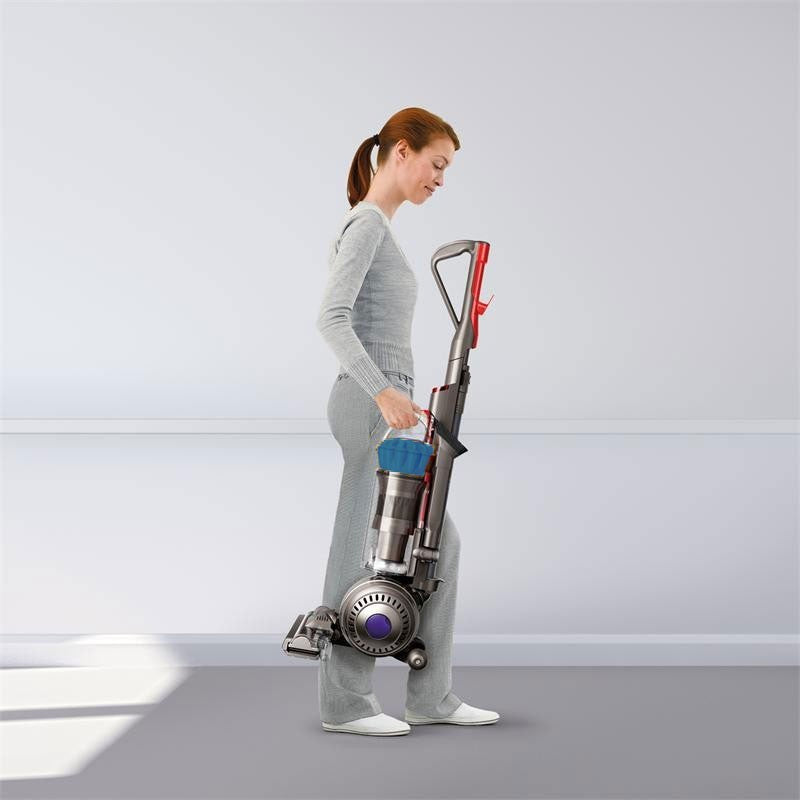 DYSON Ball Allergy Upright Vacuum
Are you suffering from Allergies? Buy the Dyson ball Allergy upright vacuum from Acevacuums.com. ( https://www.acevacuums.com/dyson-ball-allergy-upright.html )We are an Elite Dyson dealer in the nation.
Dyson Ball Allergy vacuum from Acevacuums
The Dyson Ball Allergy features an impressive 245 AirWatts of suction at the intake, making it one of the most powerful Dyson vacuums on the market. A radial cyclone spins out dirt, hair and dust out of the air and into the bottom of the dust collection bin. A washable filter cleans the air before being exhausted back into your home. The dust bin which has over a half gallon of capacity will hygienically bottom empty in any trashcan.
Quality Engineering Meets Functional Design
The Dyson Allergy Ball weighs at a little over 17 pounds. A bottom heavy design promotes better balance and maneuverability. A long 35 foot powercord provides a large cleaning radius for more vacuuming time and less searching for an outlet time. Durable plastics are stress tested by Dyson's engineers to ensure quality materials to last the lifetime of your machine. An On/Off switch for both the machine and brushroll is located at fingertip's length.
A Better Cleaner Head, Better Results
The Dyson Ball Allergy comes with the latest cleaning head set up for improved performance. The head will self adjust ensuring a strong seal on every flooring type. The brushroll works through carpeting with 25% more power. Stiff synthetic bristle pick up dirt from the bottom of your carpeting.
The Innovative Dyson Ball
Fixed wheels make getting between furniture and around corners a pain. The Dyson Ball Allergy sits atop an easy to maneuver ball system. Two independent halves allow the Ball Allergy to turn on a dime.
Not Just For Floors
Pick up dust and allergens all around your home. A convenient Instant Reach Wand and Hose detaches for detail cleaning. Reach up high, reach down low, reach around corners all with the cleaning wand. The Ball Allergy comes with a combination crevice and stair tool and a soft dusting brush. Also included is the new flexible Reach Under tool and mattress tool.
Warranty
Five Year Nationwide Warranty
What's In The Box
Ball Allergy Vacuum
Flexi Crevice Reach Under Tool
Soft Dusting Brush
Mattress Tool
Operating Manual
Quick Start Guide
Product Registration Card
5 Year Warranty
Visit or call us 1 888 606 8885 for the lowest price in the nation and free shipping.