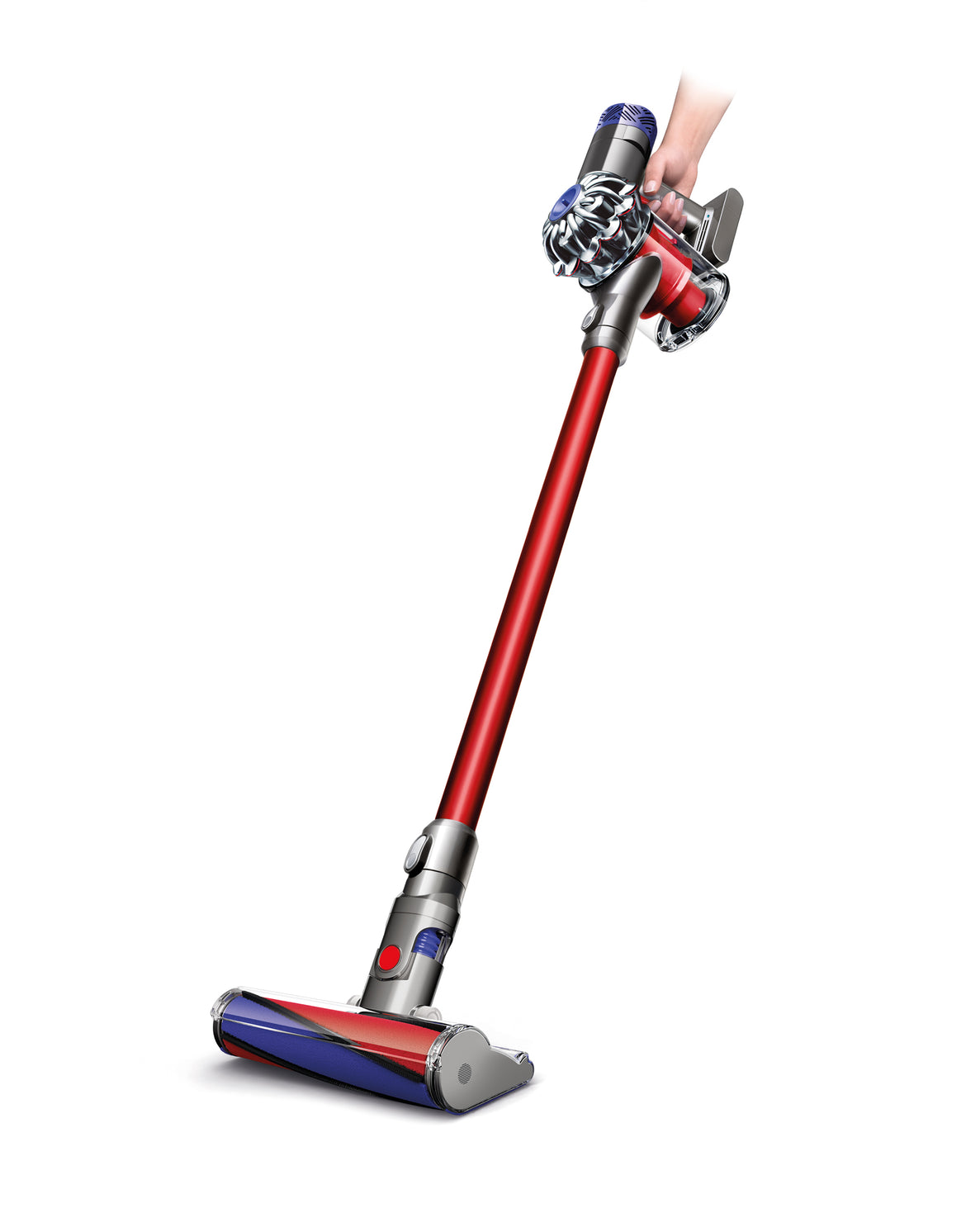 dyson V6 motorhead vacuum
Get 25% off on Dyson products when you mention this blog:
Did you hear about the Dyson V6 absolute vacuum cleaner? It is the most powerful cordless vacuum cleaner in the market. It sells for $599.99 but now it is on sale $$$$ get 25% off the retail price only from Acevacuums. We are an authorized Dyson vacuum dealer located to serve  DC, MD, VA retail customers. We also serve nation-wide through our online www.acevacuums.com and phone 1 888 606 8885 orders. If you mention this blog you will get 25% off on all Dyson products.
Dyson's new stick vac, the v6 Absolute, gets back to business as usual after Dyson's new Cinetic series pushed upright boundaries by removing the filter. The Absolute has new features of its own, including a soft brush roll for hardwood floors and a HEPA filter — the first Dyson stick to include one. But the story of the v6 Absolute is a familiar one for the high-end vacuum maker — it's a very good stick vacuum cleaner that'll get the job done.
The v6 Absolute serves as the high-end model of Dyson's rebranded line of sticks all named after its v6 engine. Since a lot of these existing sticks got a price cut, the $600 Absolute seems value for money.
Dyson V6 from Acevacuums