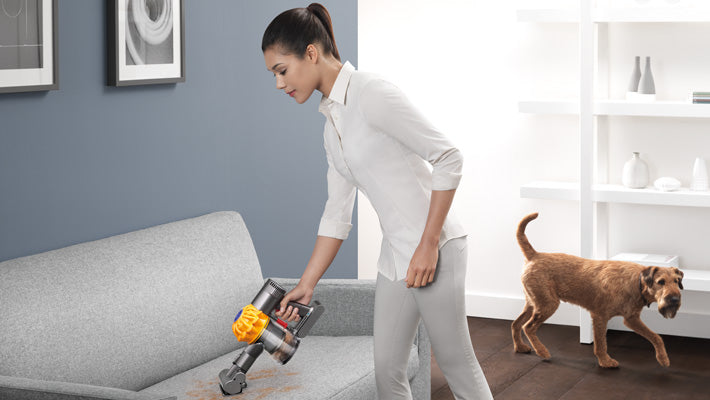 dyson-v6-top-dog-vacuum cleaner
The all new Dyson Top Dog has arrived finally.The Dyson V6 Top Dog vacuums has Powerful suction. Removes pet hair and allergens. With four extra tools for whole-home cleaning. The handheld Dyson Top Dog vacuum could not work any better. Extremely easy to hold and maneuver. Especially reaches hard to get to areas (ex: between and under automobile seats). It has a quite long and adequate charging time to be able to do your task. Empties dirt efficiently. Lightweight too!
Powered by Dyson digital motor V6 




The most powerful handheld vacuum. 



 2 Tier Radial cyclones 


Captures microscopic dust and allergens. 



 Mini Motorized Tool 


Removes hair and dirt from upholstery and confined spaces.