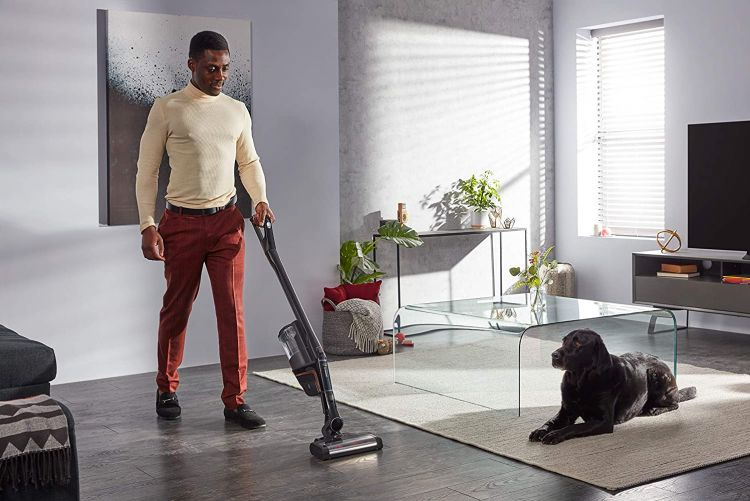 Everything You Need To Know About Stick Vacuums
Are you thinking about getting a stick vacuum? In a world full of choices, there are tons of everything to choose from, and that includes cleaning appliances like vacuums. Based on our research, Miele Triflex HX1 Vacuum Cleaner is an excellent stick vacuum. It's both reasonably priced and very well-liked by buyers online.
Spin power, motor power, and warranty are important factors when choosing a stick vacuum.
Different vacuums have different features, and the story is no different when it comes to sticking vacs and handheld vacuums. The only way to make the choice any easier is to know what you're doing, what you're buying, and why. So, let's take a closer look at stick vacuums and why you might need one for your household.
What Is A Stick Vacuum?

No matter who makes them: Dirt Devil, Hoover, Dyson, Miele, Eufy – the list is endless, – the idea of a powerful stick vacuum is the same across the board. A stick vacuum is a type of upright vacuum, but a more lightweight and less powerful version. Unlike traditional vacuums, a stick vacuum doesn't have a bag to trap debris. Instead, it uses a dirt cup or canister that has to be emptied between uses. That's because stick vacuums feature a small motor and canister with a handheld stick or shaft-like handle and body.
They're designed to be compact and portable; a cordless stick vacuum can be carried around easily and is relatively simple to use. Some even convert to a handheld vacuum, by removing the lightweight stick handle or powered cleaning head, making them ideal for more than just floor and carpet cleaning.
In fact, stick vacuums work best for hard-to-reach places like beneath or around furniture, due to their compact size. Designed for convenience and ease of use, there are two main types of stick vacuums to choose from: corded and cordless.
What Is A Stick Vacuum Best for?

Stick vacuums were traditionally thought to only be good for hardwood floors and carpets with a very low pile. However, today, there exists a wide range of stick vacuums to choose from and some of them are powerful enough to be used as your main vacuum. If you have a small house with a minimal amount of carpeting, a stick vacuum might be all you need to clean the whole home.
This type of vacuum is particularly suited for spot cleaning and getting to places that a larger, bulkier vacuum can't reach. Being lightweight makes it more portable and easier to use for quick, immediate jobs, like picking up spilled flour in the kitchen before dinner. It's perfect for light cleaning and maintenance.
The cordless option allows for greater portability. You may even take it with you on the go, as you can choose between a rechargeable vacuum or one with batteries that can be replaced.
Based on their design and function, the majority of stick vacuums are ideal for houses with bare, hard floors, light carpeted areas, and area rugs. Vacs with a brush roll can be used on more heavily carpeted areas, however, the deeper the pile, the less ideal it becomes to use a stick vacuum.
What to Look for in a Good Stick Vacuum

Like anything else on the market, stick vacuums come at a range of prices and features. The more powerful the features, the more expensive the vacuum. To choose the best one for you, you need to know what you need a stick vacuum for, and what features you need yours to have.
For starters, you will have to choose between a corded or a cordless vacuum.
Cordless
– This uses batteries that are replaceable, or it docks onto a charger that you keep near an electrical outlet. They allow for ultimate portability, as they are untethered, giving you the freedom to virtually clean everywhere. But that leaves your battery power limited peruse, so if you're cleaning a big house, it won't last very long as your main cleaning tool – anywhere from 15-40 minutes.
Corded
– This needs an electrical outlet, giving you an endless power supply to clean as much as you want to. The cord, however, does mean you're tethered to the radius of an available outlet. For greater range, you'll need to buy a vac with a longer cord, and cord length varies with price. But keep in mind, that most consumers find that corded stick vacuums have greater durability than cordless stick vacuums.
#stickvacuum #dyson #mieletriflex #mielestickvac #cordlessvacuum #cordedvacuums #vacuumcleaner #dysonservice #vacuumblog #cleaningsolution #blogsforyou #dosanddonts #shoplocal #acevacuums