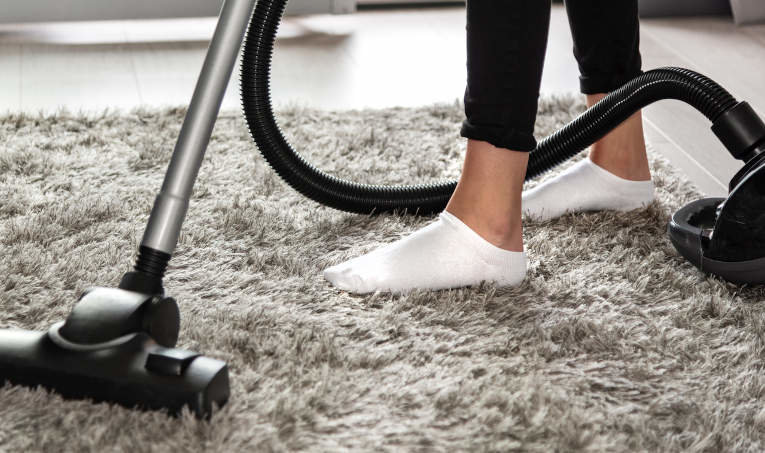 Everything You Need to Know About Vacuuming Carpets
When it comes to keeping your home clean, you start where? With the dusting, the endless stack of dishes, general wiping down of surfaces, the bathroom, and vacuuming your precious floors. Vacuuming is essential to keeping your home clean. At CentralVac, we're here to make you a master of the carpet vacuum.
Carpet Vacuuming Tips
Timing is Everything
When it comes to vacuuming, you don't think twice about it, you just do it, right? It's time to change that because timing indeed is everything when it comes to keeping your carpet clean. For your high traffic areas and pet area, vacuum once a day. For your bedrooms and other rooms not used on a regular basis, vacuuming twice a week should do the trick. For your hard-to-reach or light traffic areas, vacuum once a week.
The Proper Way to Vacuum
Don't rush when it comes to your vacuuming. Slow and steady leaves a clean carpet. Start on the farthest side of the room and work your way to the opposite side, instead of going over random areas.
A pro tip: You pick up more when your vacuum is going in reverse, so when you go forward on an area of carpet, vacuum the same line backward.
As you vacuum, remember to get all of the nooks and crannies, that's where dust and debris like to build up. A central vacuum from CentralVac can quickly get to those hard-to-reach areas most portable carpet vacuums can't.
The Right Height
If you're like most, you probably have a portable carpet vacuum cleaner in your home. As you vacuum your house on a daily or weekly basis, make sure your vacuum is at the right height. Meaning, the vacuum shouldn't be too low where it causes damage to your carpet and shouldn't be too high where it can't lift anything out of the carpet.
Now that you're ready to conquer your carpet contact our team at Ace Vacuums to purchase the only carpet vacuum you'll ever want to clean with again.
#carpetvacuum #canisters #uprights #miele #riccar #sebo #dyson #shark #irobot #shoplocal #supportlocalbusiness #cleaningmachine #cleaningyourhome #petfriendly #acevacuums #supportlocalbusiness #carpetsforyou