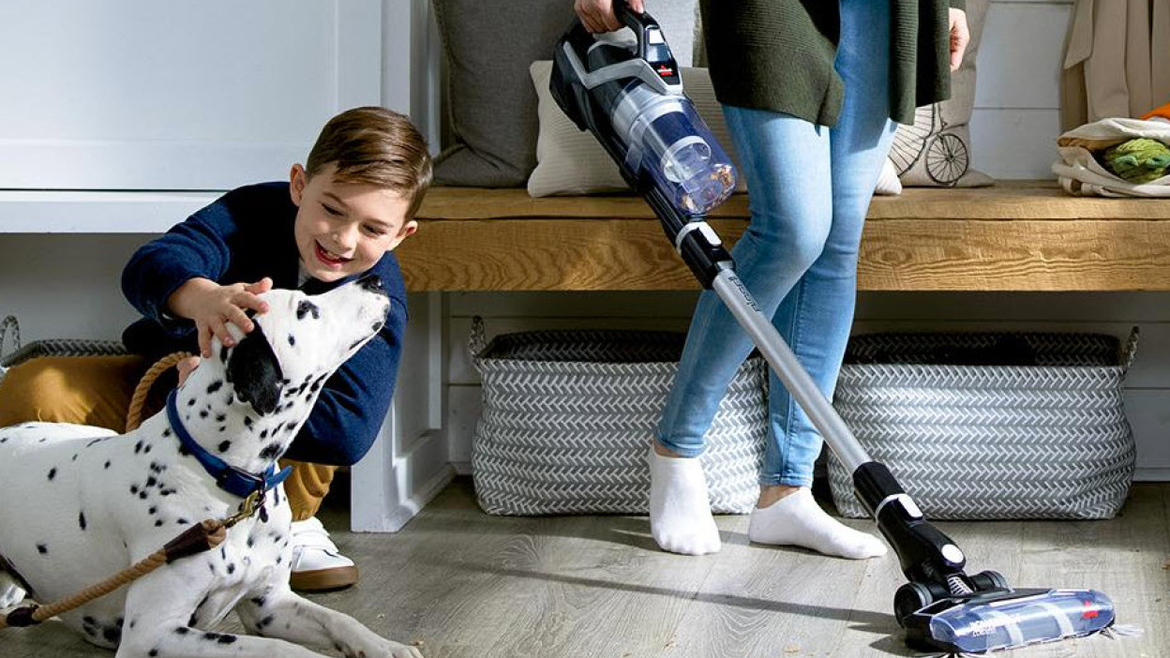 Factors to Consider when Buying a Vacuum
There are many aspects to consider, but we have outlined the main ones below. Whether you are looking for a bagged vacuum or a bagless one, you need to choose wisely. And this article will help you do exactly that.

1. Suction Power
Suction power basically means the difference between the vacuum's internal pressure and the atmospheric pressure. Regardless of the unit of measurement whether peak HP, AWS, or Pa; as that difference increases, the suction power increases.

For example, for a vacuum cleaner to be considered a good corded stick vacuum, it must possess strong suction. Without the ability to powerfully pick up dust and dirt, your new purchase will be as good as dead.

Your floor type also dictates the level of suction you require. For hard floors, low suction works fine. It's carpets and rugs that require high suction for deep cleaning. Some vacuums have a suction regulating option which is a huge plus.

2. Versatility
Maybe we should twist this a bit and think about the purpose of the vacuum. Is it a vacuum for commercial use or for domestic cleaning? Are you buying it to compliment another vacuum or it's an all-purpose vacuum? Vacuums that are handheld only, for example, cannot be expected to clean the whole house. This may overwhelm you, and also the vacuum.

A good vacuum should be easy to maneuver around furniture. Swivel steering technology assists with this and also makes the transition between surfaces easy; for example, from carpets to hard flooring. It should also allow you to reach far corners and above-floor areas like the ceiling, drapes, and stairs.

Most vacuums easily convert to handhelds, and this feature is quite helpful for whole-house cleaning. A vacuum's accessories also boost its versatility. Let's have a look at why accessories are important next.

3. Accessories
Cleaning becomes easier when you have the right tools. The most common accessory is a crevice tool – a very important tool for cleaning cracks, in between cushions, and crevices. If you have pets, look out for a motorized pet tool. This will ensure you get rid of all the fur and hair.

Some vacuums also come with a dusting brush and an upholstery tool. Both make great attachments. Another accessory could be a wand extension to help you reach the ceiling. You can also get a wall mount for those vacuums that have mountable storage, batteries, and a battery charger for cordless vacuums.

This leads us to the next important feature; power.

4. Power source
There is an unending debate about whether corded vacuums perform better than cordless vacuums. This we may not conclude, because no research has proven that yet. Corded or cordless is entirely a user's choice.

Some people find the cord limiting since you have to mind about where to plug and how far you can reach. A vacuum cleaner with a longer cord is preferable so that you can reach the whole house with a single plugging. Most brands offer cords between 15 and 30 feet.

On the other hand, batteries require frequent charging and in some instances replacing. They also take time to charge, this can be inconvenient especially if they are charged on the vacuum. To be on the safe side, you need to get an extra battery.

5. Filtration Technology
Once you have vacuumed and sucked in all the dust, good filtration helps to keep it trapped inside. A good filtration system ensures that no dust sneaks back into the air. HEPA (High-Efficiency Particulate Air) filtration is the highest-ranking filtration system currently. It has an efficiency rate of up to 99.97%.

Manufacturers who install HEPA indicate True-HEPA or basically HEPA on the vacuums. This ensures the consumers know what filtration system a vacuum has. Note that some manufacturers using other filters may indicate HEPA-like or HEPA-type to woo their customers. This is not the same technology.

Final note
If you know by now the level of suction you require, the powering option, the accessories, and filtration, you are almost done. You are halfway through taking your pick. You can now consider other minor factors like the vacuum's weight, dirt cup capacity, price, and brand – which perhaps rank as a high consideration for some people.

Whatever the vacuum you choose, let this guide be a map. It will help protect you from heavily investing in a vacuum that delivers below your expectations. Happy shopping!
Be sure to speak to one of our expert reps to help you with further assistance.
703-997-9292

You can visit us at:
11110 Lee Highway, Fairfax, VA 22030 (in Fairfax City, VA) or
300 Fort Evans Rd, Suite 104, Leesburg, VA 20176 (Town of Leesburg, VA)
#bestvacuumsforcarpts #riccarvacuums #mielevacuums #mieleusa #riccarusa #petvacuums #residentialvacuums #cleanhome #cleancarpets #vacuumrepair #vacuumservice #shoplocal #vacuumblog #acevacuums