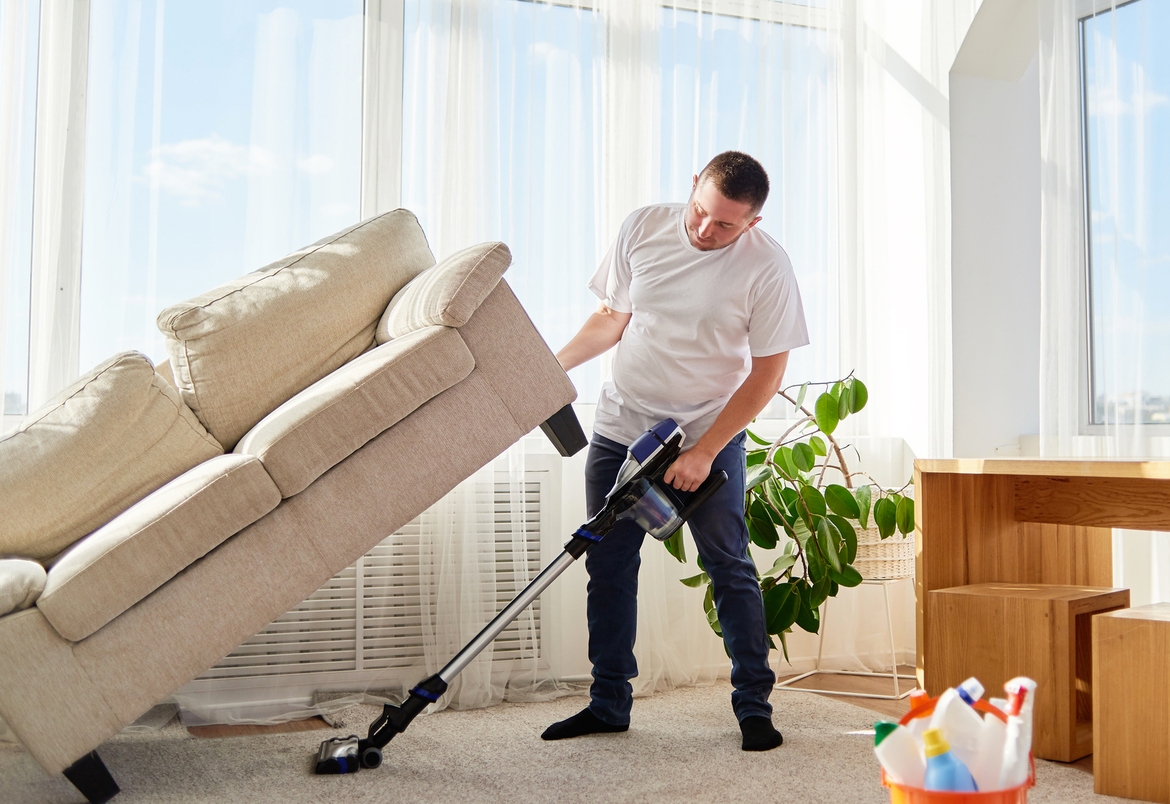 HOW OFTEN YOU SHOULD REALLY BE VACUUMING YOUR CARPET
Carpet continues to be one of the top flooring choices because of its warmth, softness, and comfort. However, carpet is also one of the top floorings that hold a lot of bacteria, small dust mites, food particles, and other contaminants. Although dirt and debris are more evident on hard flooring, that doesn't mean they don't exist within the carpet fibers – they're just more hidden. For this reason, the carpet should be vacuumed frequently.
The question is, how frequent? It depends on a number of factors. Use this guide to determine how often you should be vacuuming your carpet.
HIGH-TRAFFIC AREAS

For high-traffic areas such as stairs, hallways, living rooms, and bedrooms, carpet should be vacuumed at least twice a week. The fibers trap allergens, and food, absorb spills, and harbor bacteria. The longer the carpet remains soiled, the more dirt and debris become enmeshed in the fibers.
HOUSEHOLDS WITH PETS

If you have pets, you'll want to vacuum daily. Yes, daily. This is where a good, quality vacuum or a convenient iRobot Vacuum comes in handy. Pets shed dander that causes allergies and aggravations. Again, these contaminants make their way into the carpet's fibers and live there until they're vacuumed.
LOW-TRAFFIC AREAS

For any rooms in the house that don't experience a ton of foot traffic, like a guest bedroom or an extra space, vacuuming once a week should suffice. If you have pets or young children, try to keep these areas closed off to save you time from needing to vacuum extra space that you don't use often.
CHOOSING A QUALITY VACUUM

The frequency of vacuuming carpets can come as a surprise. If you have carpet in your home, you're going to need a quality vacuum that can handle the job and frequent use. We recommend choosing a vacuum with different setting options for different flooring, including high-pile carpet, low-pile carpet, and hard surfaces. This setting adjusts the vacuum's height off the floor to effectively draw dirt and debris.
Depending on your preference, you have a few different vacuum style options:
Upright vacuum
– Great for covering large areas of carpet or hard flooring. Easy to store because they stand up on their own.
Canister vacuums
– Ideal for getting hard-to-reach areas. The lightweight hose and extended arm make it easy to use on stairs. Canister vacuums have better suction than upright vacuums.
Stick vacuum
– Used for quick, daily cleaning because of its lightweight and smaller design.
Handheld vacuums
– Great for spot cleaning and getting into hard-to-reach areas.
Central vacuums
– Central vacuums are more powerful than any other vacuum type. Because the dirt and debris go into a central unit, the bag can hold more dirt and debris.

With this information, you should be able to estimate how often you should be vacuuming your home. Be sure to speak to one of our expert reps to help you with further assistance.
#acevacuums #howtovacuum #howtoclean #cleanyourhome #vacuumingtricks #vacuumingtips #cleaningmacing #vacuums #acevacuums #shoplocal #vacuumblog #howtovacuum #vacuumsinyourhome #vacuumcarpets #vacuumsforcarpets #petvacuum