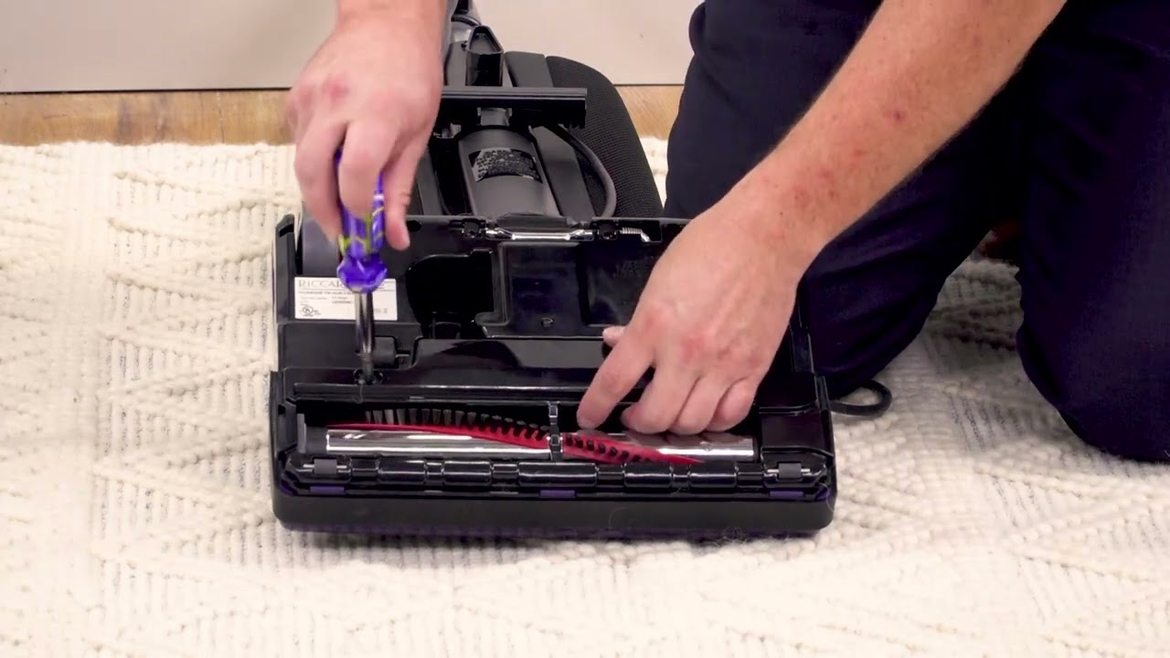 How to change the belt on Riccar R10 Supralite Vacuums
Changing the belt on a Riccar R10 Series vacuum is a straightforward process that can be done in a few simple steps. This can help keep your vacuum working at its best and prevent further damage to the machine. In this blog, we'll provide you with step-by-step instructions on how to change the belt on a Riccar R10 vacuum with images to make the process easier for you.

Materials Needed:

The new belt for Riccar R10 vacuum
Screwdriver
Step 1
: Unplug the Vacuum
Before you begin, unplug the vacuum from the power source to avoid any electrical hazards.
Step 2:
Remove the Bottom Plate
Locate the bottom plate of the vacuum, usually located near the brush roll, and use a screwdriver to remove the screws that hold it in place. Set the screws aside in a safe place.
Step 3
: Remove the Old Belt
Once the bottom plate is removed, you'll be able to access the brush roll and the belt. Use your fingers to gently pull the brush roll away from the vacuum and remove the old belt from around it.
Step 4:
Install the New Belt
Take the new belt and place it around the brush roll, making sure it is positioned correctly.
Step 5:
Reattach the Bottom Plate
Once the new belt is in place, put the bottom plate back on the vacuum and secure it with the screws you removed in step 2.
Step 6
: Test the Vacuum
Finally, plug the vacuum back in and turn it on. Observe the brush roll to ensure it is rotating properly and that the belt is not slipping or breaking. If everything looks good, you can now continue using your vacuum as normal.
In conclusion, changing the belt on a Riccar R10 vacuum is a simple process that can be done in just a few minutes. By following these steps and using a few basic tools, you can keep your vacuum working efficiently and avoid further damage to the machine. If you're not comfortable with this process, or if you encounter any problems, it's always best to seek the assistance of a professional like Acevacuums repair service.
Please view this video for further assistance:
#RiccarR10 #VacuumMaintenance #BeltReplacement #DIYVacuumRepair #VacuumTroubleshooting #CleanHome #EfficientVacuuming #VacuumCare #VacuumTips #HealthyHome