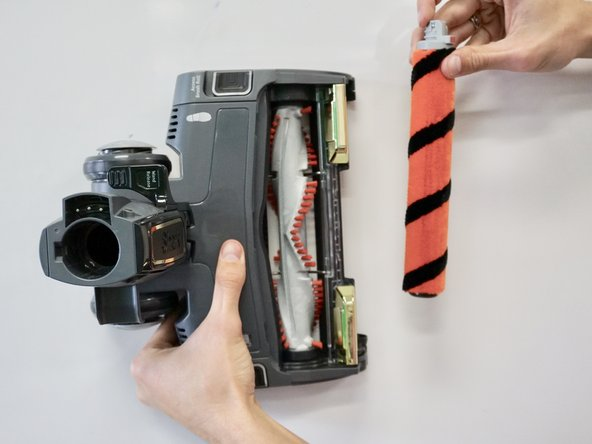 How to Fix a Vacuum Brush Not Spinning
First, check for tension in the brush roller by spinning the brush with your hand.  If there's no tension then proceed to check the vacuum belt in accordance with the manufacturer's specifications.
If there's tension then you will need to inspect the integrity of the bearing, pulleys, and end caps of the brush roller.  In some cases, the brush roller or a component of the brush roller will need to be replaced.  When changing the roller it's always a good idea to replace the belt at that time.
If both the belt and brush roller look to be in good shape, then you may have an electrical issue with the switch or wiring harness.  Canister vacuums are more prone to wire harness issues if you remove the hose from the wand while the power head is on.   An electrical meter or continuity tester can be used to perform this task. Some vacuum cleaners have a 3-way switch so please try all the positions of the switch in the vacuuming position to see if you have the switch in the wrong position.
#
howto #rollernotspinning #cleaningsolution #vacuumfix #vacuumtricks #vacuumrepair #vacuumserivce #cleaningmachine #shoplocal #vacuumblog