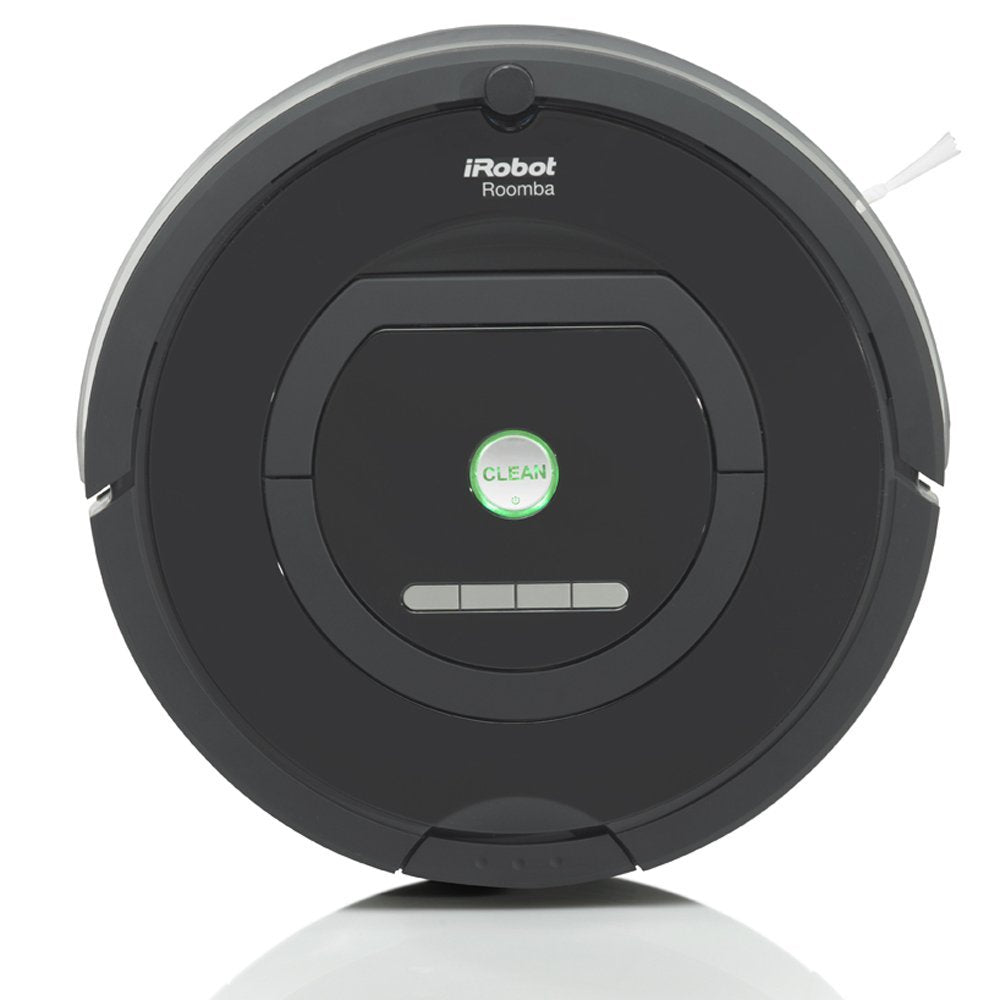 iRobot Roomba 770
Let the iRobot vacuum your home while you are away shopping !!! Buy iRobot Roomba 770 for $499.00 and take additional 20% off when you visit our stores located in Fairfax County and Loudoun County or call 1 888 606 8885.
It uses a new advanced cleaning head which provides superior performance for picking up pet hair, dirt, dust and more

Dual HEPA filters trap dust, allergens and tiny particulates leaving behind fresh, clean air

The included infrared remote allows you to control Roomba without getting up

The robot can be scheduled to perform up to seven cleaning sessions per week, even when you're not home

It uses sophisticated power management software that results in 50% longer battery life than previous Roomba generations.

Roomba maximizes cleaning by adapting to your unique household environment. iAdapt Technology monitors the cleaning environment more than 60 times per second, using multiple sensors (like cliff detection) and dozens of behaviors (including wall following) to clean your home. Just like you, it spends more time cleaning the dirtiest areas of your floor, making sure you get the cleanest possible results. Roomba 770 adapts to your home using: On-Board Scheduling – Cleans when it's convenient for you, up to 7 times per week Carrying Handle – Includes a recessed carrying handle for easy one-handed transport Includes – 1 iRobot Roomba 770; 1 Rechargeable Battery with Extended-Life Power Management; 1 Battery Charger (3-hour charge time); 1 Compact Self-Charging Home Base; 2 Auto Virtual Walls (each requires 2 C batteries, not included); 1 Extra Filter; 2 Brush Cleaning Tools; 1 Remote Control; 1 Instructional DVD; 1-Year Manufacturer's Limited Warranty On Robot, 6-Month Manufacturer's Limited Warranty On Battery.