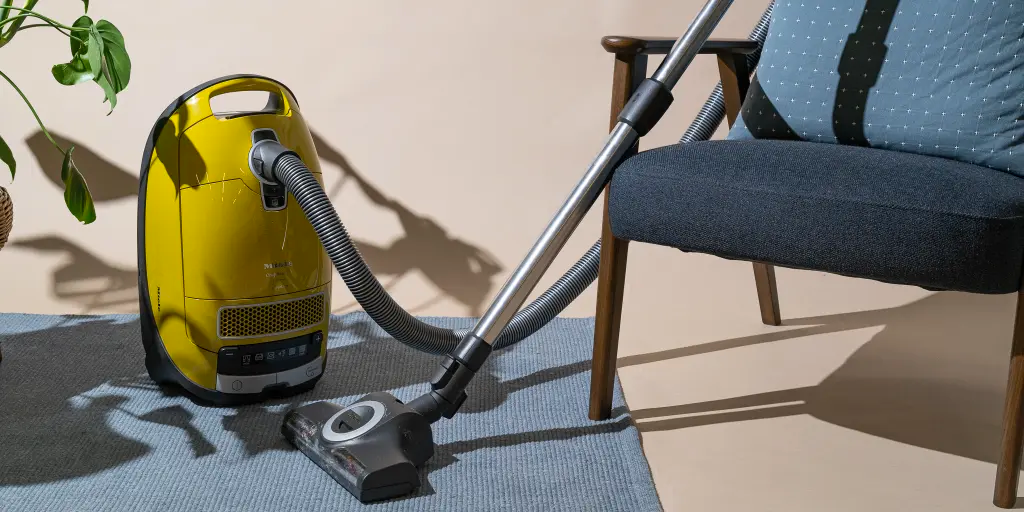 Miele C3 Calima: A Powerful Vacuum for a Clean Home
Keeping your home clean and free from dirt, dust, and debris is essential to maintain a healthy living environment. Whether you have pets, kids, or just a busy household, a powerful and reliable vacuum cleaner can make all the difference. The Miele C3 Calima is a high-performance canister vacuum that offers exceptional cleaning power and versatility. In this blog, we'll take a closer look at the features and benefits of the Miele C3 Calima and why it's a popular choice among homeowners.
Powerful Motor and Suction

The Miele C3 Calima is equipped with a powerful 1200-watt motor that provides superior suction and cleaning performance. This vacuum is designed to clean both hard floors and carpets with ease. The suction power is adjustable, which allows you to customize the cleaning intensity based on the surface you're cleaning. Additionally, the vacuum features a unique 6-stage suction system that provides optimal airflow and filtration.
HEPA AirClean Filter

One of the standout features of the Miele C3 Calima is its HEPA AirClean filter. This advanced filtration system captures over 99.9% of dust, dirt, and allergens, making it an excellent choice for those with allergies or asthma. The filter is also self-sealing, which means that once dirt and debris are captured, they are securely trapped and won't escape back into the air.
Versatile Cleaning Tools

The Miele C3 Calima comes with several useful cleaning tools that make it a versatile cleaning machine. The vacuum includes a telescopic wand, a dusting brush, a crevice tool, and an upholstery tool. The dusting brush is ideal for cleaning delicate surfaces like bookshelves, while the crevice tool can reach into tight spaces like between couch cushions. The upholstery tool is perfect for cleaning furniture and removing pet hair.
Quiet Operation

One of the advantages of the Miele C3 Calima is its quiet operation. The vacuum is designed to operate at a low noise level, which makes it ideal for use in apartments or shared living spaces. Additionally, the vacuum has a soft-start feature, which gradually increases the motor speed, making it easier on your ears and the machine.
Large Capacity Dustbin

The Miele C3 Calima has a large capacity dustbin that can hold up to 4.5 liters of dirt and debris. This means you can clean your entire home without having to stop and empty the bin frequently. Additionally, the dustbin is easy to remove and empty, which makes maintenance a breeze.
Conclusion

Overall, the Miele C3 Calima is an exceptional vacuum cleaner that offers powerful suction, advanced filtration, and versatile cleaning tools. Whether you're cleaning hard floors or carpets, this vacuum has the power and versatility to get the job done. The HEPA AirClean filter makes it an ideal choice for those with allergies or asthma, while the quiet operation and large capacity dustbin make it a convenient and easy-to-use machine. If you're looking for a reliable and powerful vacuum cleaner, the Miele C3 Calima is definitely worth considering.
For more info on how to maintain your Miele Vacuums, call us at:
703-997-9292
You can visit us at:
11110 Lee Highway, Fairfax, VA 22030 (in Fairfax City, VA) or
300 Fort Evans Rd, Suite 104, Leesburg, VA 20176 (Town of Leesburg, VA)
#MieleC3Calima #VacuumCleaner #CleaningPower #HEPAAirCleanFilter #VersatileCleaningTools #QuietOperation #LargeCapacityDustbin #HealthyLivingEnvironment #Allergies #Asthma #PowerfulSuction #AdvancedFiltration #Convenient #EasyToUse #Reliable #HomeCleaning #PetHair #HardFloors #Carpets #AceVacuums