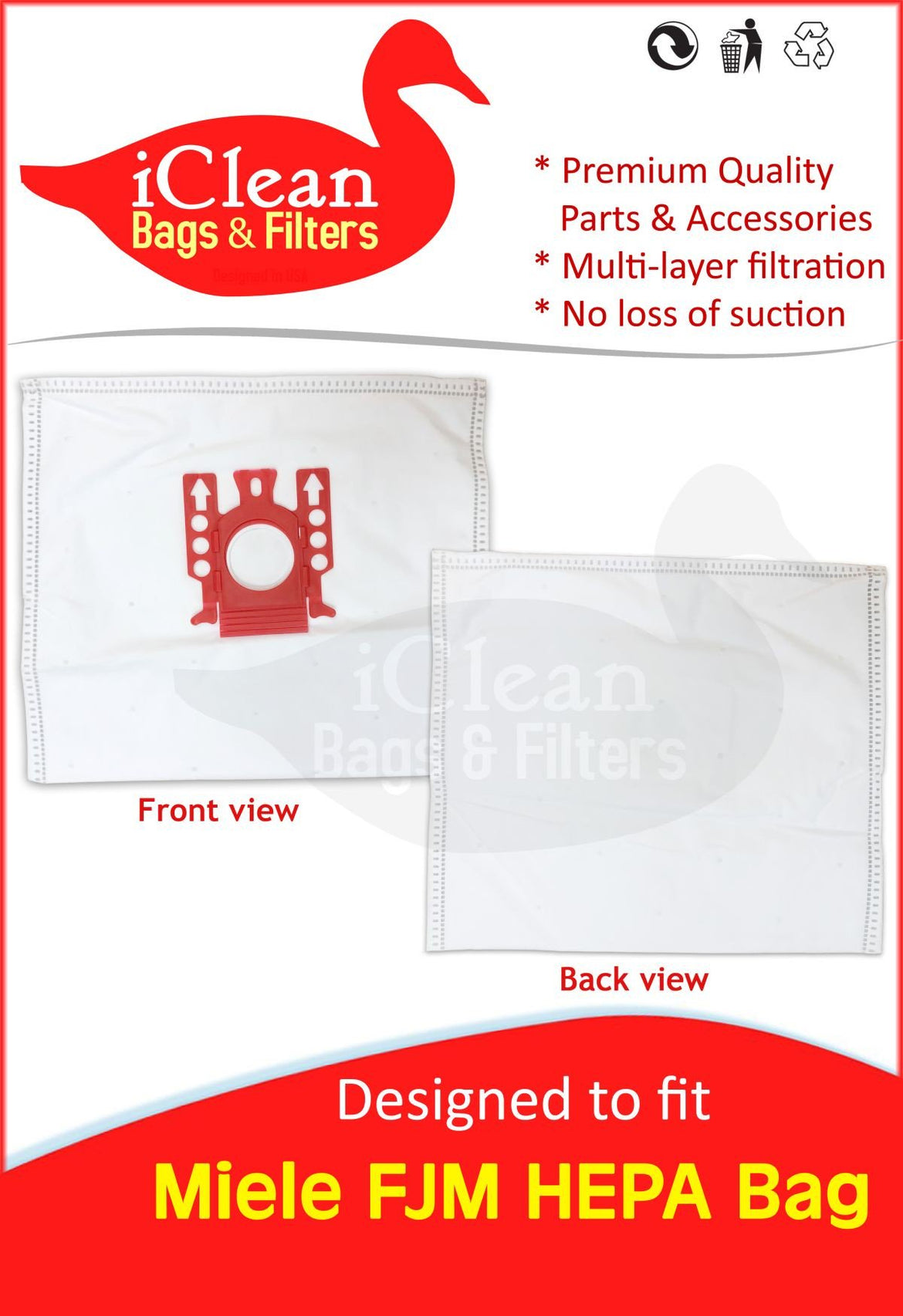 Miele Canister Vacuum Cleaner FJM HEPA bags by iClean Vacuums
Save 50% off on Miele FJM bags by iClean Bags and Filters.
High quality Miele FJM HEPA bags made to fit Miele canister vacuum cleaner models 200/300/500/4000/6000/C2Series. Choose from 10 or 20 or 30 Miele FJM HEPA Bags and 2 or 4 or 6 pre and post filters. Multi layer filtration. No loss of suction. Environmental friendly bags. Best for allergy sufferers and pet owners. iClean Vacuums make best quality vacuum bags & filters. Best value for money.
High quality Multi layer filtration HEPA bags made to fit MIele FJM
To fit Miele canister vacuum cleaner models 200/300/500/4000/6000/C2 Series
Choose from 10 or 20 or 30 Miele FJM HEPA Bags and 2 or 4 or 6 pre and post filters
Best for allergy sufferers and pet owners
iClean Vacuums makes best quality vacuum bags & filters