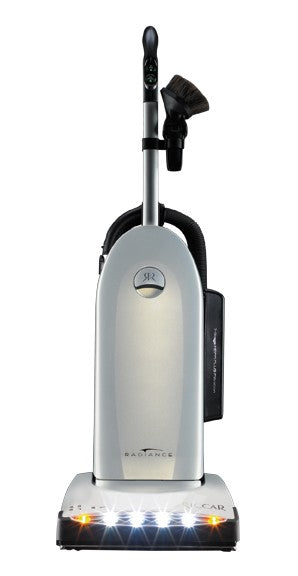 Riccar Radiance vacuum cleaner for allergies
Vacupedia Octavia blogs : Riccar Radiance vacuum cleaner pros and cons.
Everyone needs a clean environment. It's a no brainer. Not only does a clean environment uplift one's spirit, it contributes to one's health and livelihood. So,  like everything else worth invest our resources in, when it comes to cleanliness, the quality of the product has to be a requisite that one should at least consider.
Most pet lovers would agree about the challenges they face with vacuuming pet hair as it buries itself deep into the carpet. Radiance Air Tandem System enables the vacuum to suck deep embedded hair.
Pet owners also should consider Riccar Radiance, if anything for its odor killing Charcoal filters that use activated charcoal, leaving your home smelling fresh and inviting.
Do not get swindled by bag-less HEPA Vacuums with high AMP claiming to surpass other bag-fitted vacuums.
Dirt Sensing Display
One of the features that makes Riccar Radiance more notable is the dirt sensing feature. While in carpet cleaning mode, your vacuum will display two amber lights at the edges of the power-head, these lights are not for embellishment purposes. They stay on  to alert the user that there is still dirt being picked up in that area. You will then move on from to the other spot once the amber lights turn off. And, all this process is automatic, you do not have to do anything to activate it.
Cleaning tools.
There are numerous cleaning tools that come with the vacuum. I will but name a few. An Upholstery Tool ideal for removing dust from your couches, chairs and any other soft surface you may fancy to put this tool into use.
A Crevice Tool comes handy for all tight spaces behind refrigerators, corners, even underneath the couches.
There is a very soft and fluff dusting brush that also comes with the vacuum. Every now and then blinds and shelves need to be spruced up, and this is the tool that does a good job in this regard.
You'll have a extendable telescopic wand that is attached to a rather very soft and lengthy hose. You can pull the hose away from the vacuum to clean gathering cobwebs on the walls and ceiling without the vacuum toppling over.
To conclude, even though this model is high-priced, I may argue that it is an investment, a comprehensive cleaner with all the tools, the sophistication,  the technology that will spare you a lot of time and trouble. It would ultimately save you money as it rarely requires to be taken for repairs.
Fairfax Store : 11110 Lee Hwy, Fairfax : Call 703 997 9292  / 703 997 9292 X 1 
Ashburn Store : 44190 Waxpool Rd, Ashburn : Call 703 997 9292
Leesburg Store : 300 Fort Evans Rd NE : Call 703 997 9292 / 571 209 5881