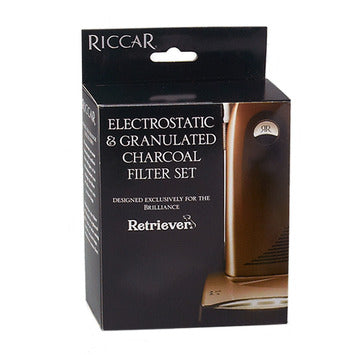 Riccar Retriever Vacuum Granulated Charcoal Filter Set
Buy Riccar Filters from Acevacuums and save 15% and FREE shipping today. The Riccar HEPA Charcoal filters are made for Allergies and Pet hair issues.
Replace all of your filters at once with the Granulated Charcoal Filter Set for the Brilliance "Retriever" model, BRLD.RETRIEVER. Three filters capture pet odors, protect the motor from dust and filter the exhaust air. Includes one granulated charcoal filter, one electrostatic/foam filter and one direct air motor filter.