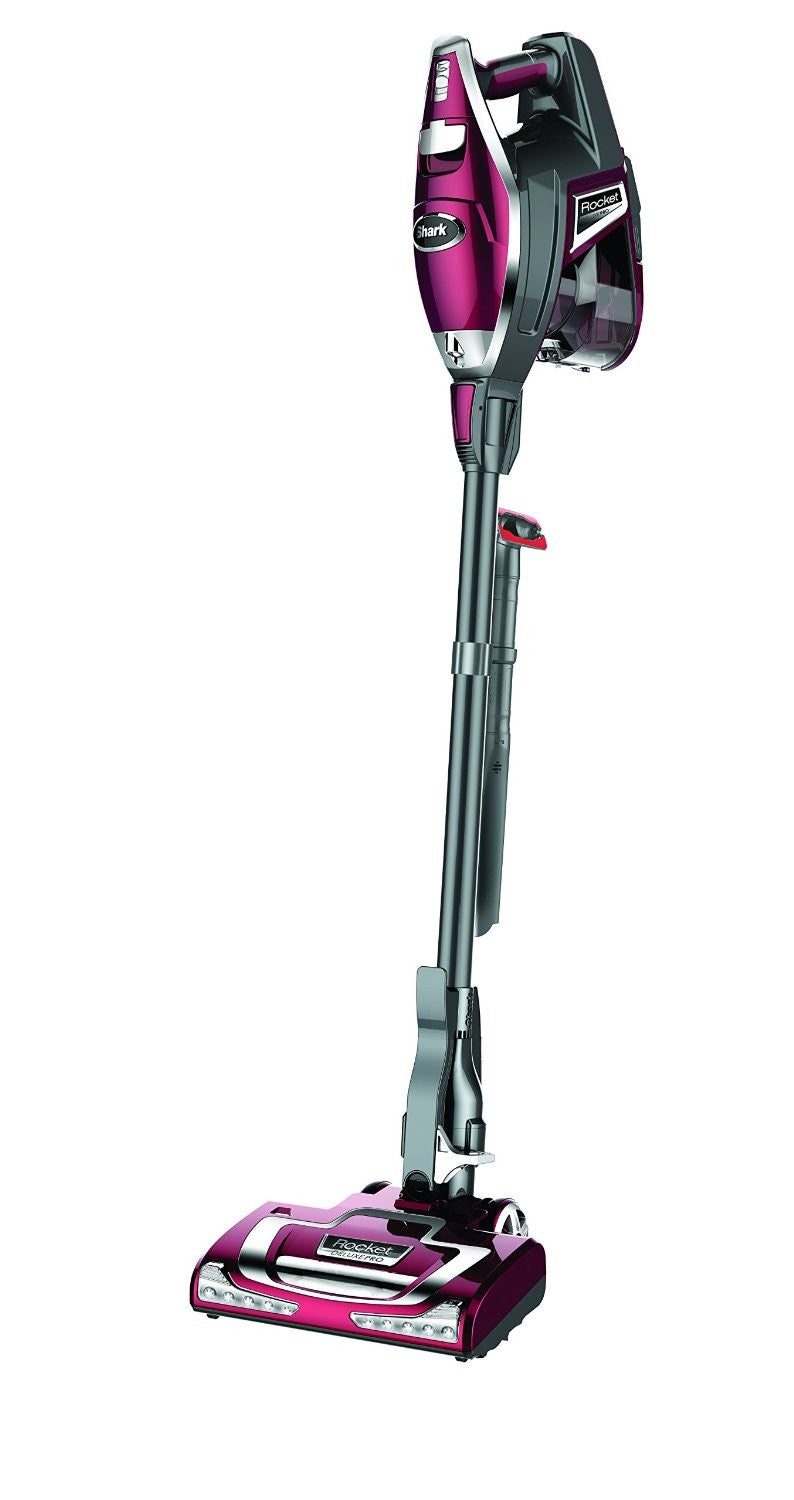 SHARK Rocket TruePet Ultra-Light vacuum
Are you looking for a best bagless vacuum cleaner which can pick up the pet hair and sand from your carpet? Then buy SHARK Rocket TruePet Ultra-Light HV322 from Acevacuums.com for the lowest price in the nation and same day Free shipping.
This Never Loses Suction, Never Loses Power vacuum cleans as well as an upright without all the weight of one! It cleans bare floors and deep cleans carpets. With 2X capacity of the original Rocket, high output LED lights on the nozzle and hand vac, and advanced swivel steering, this vacuum makes cleaning even easier than before, while keeping the weight at less than 8 lbs. Includes a crevice tool, dusting brush, pet hair tool, Hard Floor Genie with microfiber pad, & New TruePet Motorized Brush and on-board storage clip. The new TruePet Mini-Motorized Brush puts all the power of an upright in the palm of your hand. The TruePet picks up pet hair, loose debris, and powerfully deep cleans surfaces. Use the quick release foot pedal to easily transition from floor to ceiling, and use the wand to reach high above or between narrow spaces. Use the handheld like a hand vac to clean stairs and furniture. The slim design is also great for cleaning under furniture. The dust cup is even easier to empty than the original Rocket because it's removable and holds more debris than before. The On-board storage clip provides two tools that ride along for convenient use. This corded vacuum is portable and easy to store.
Visit our online store www.acevacuums.com  to buy this Shark vacuum. Call us 1 888 606 8885 or visit us 300 Fort Evans Rd NE, VA 20176 Tel: 571 209 5881 or 11110 Lee Highway, Fairfax, VA 22030 Tel 703 997 9292 X 1