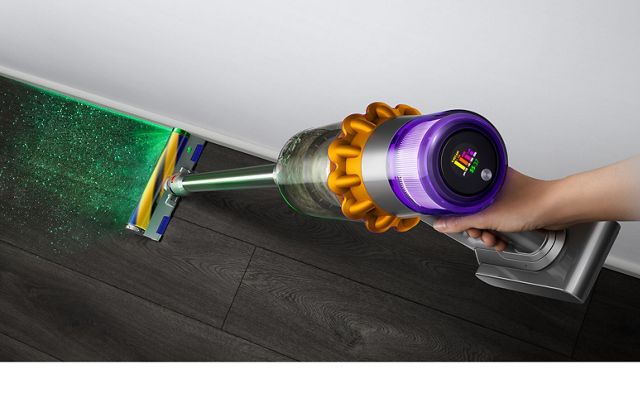 Technology and Innovations in Vacuuming: Riding the Wave of the Future
Hello, dear readers of Ace Vacuums! As we stand on the cusp of a technological revolution in home cleaning, it's astounding to witness the innovations and advancements that vacuums have seen over the years. From manual sweepers to intelligent, self-guiding machines, the vacuuming world is redefining cleanliness. Join us as we journey through the past, present, and future of vacuum technology. For any assistance, give us a ring at 703-997-9292 or drop an email at

 

info@acevacuums.com.

The Rise of Smart Vacuums: Features to Look Out For

Smart vacuums, particularly robotic ones, have taken the market by storm. Here's what you should be keeping an eye on:


Self-Navigation: Modern smart vacuums can map your home and avoid obstacles (Miele Vacuums).

App Integration: Control and schedule your cleaning sessions right from your smartphone (Miele Vacuums).

Voice Control: Many now integrate with smart home systems like Alexa or Google Home (iRobot).

Auto-Docking and Charging: Once the cleaning is done, they head back to their charging station (Miele Vacuums).
#SmartVacuums #TechInCleaning

How Vacuum Technology Has Evolved Over the Decades

From hand-operated devices to electric wonders, the evolution has been impressive:

Manual Sweepers (Late 1800s): The origin, where manual force drove brushes.

Electric Vacuums (Early 1900s): The game-changer, offering more power and consistency.

Bag to Bagless Transition (Late 1900s): Eliminating the need for replacement bags and offering clearer dustbins.

Onboard Tools and HEPA Filters (the 2000s): Enhancing versatility and improving air quality.
#VacuumEvolution #DecadesOfClean

The Future of Vacuuming: What to Expect in the Next 10 Years

The horizon holds immense promise:

AI-Driven Cleaning: Vacuums will learn from their surroundings, optimizing cleaning patterns over time.

Eco-Friendly Materials: As sustainability becomes central, expect more biodegradable and recyclable components.

More Integration with Smart Homes: Your vacuum might soon communicate with other appliances for an integrated cleaning experience.

Advanced Filtration Systems: Expect even cleaner, purer air as filtration technology continues to advance.
#FutureOfCleaning #InnovationAhead

In the dynamic world of technology and innovation, vacuuming isn't left behind. As we look forward to smarter, more efficient, and eco-friendly cleaning solutions, Ace Vacuums is here to guide you every step of the way. If you're as excited about the future of cleaning as we are, stay connected! Reach out to us at 703-997-9292 or via email at

 

info@acevacuums.com.