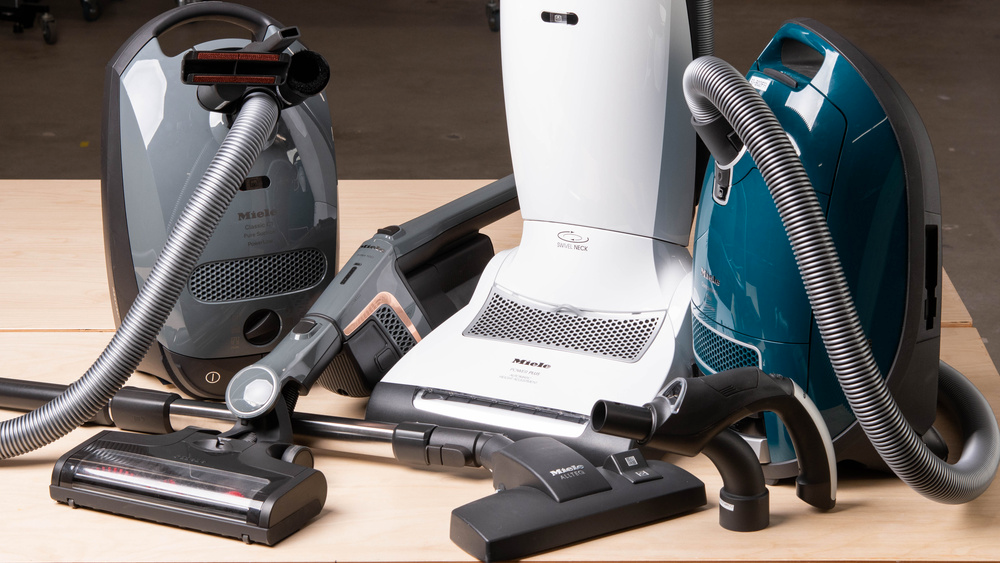 The Advantages of Using Vacuum with HEPA Filtration for Allergy Sufferers: A Comparative Look at Miele, Riccar, and Dyson
Hello vacuum enthusiasts and savvy homeowners! At Ace Vacuums, we understand the importance of a clean home, especially for those who suffer from allergies. In today's post, we're going to delve into the advantages of using vacuums equipped with HEPA filtration and compare some of the leading brands in the market: Dyson, Miele, and Riccar.
Why Choose a Vacuum with HEPA Filtration? 
HEPA stands for High-Efficiency Particulate Air. A vacuum cleaner with HEPA filtration captures and traps tiny particles like dust mites, pollen, and pet dander that can trigger allergies. The following are some of the primary benefits:
Improved Air Quality: HEPA filters capture particles as small as 0.3 microns with a 99.97% efficiency, meaning the air in your home remains fresh and clean.
Relief for Allergy Sufferers: Regular vacuuming with a HEPA-equipped vacuum significantly reduces allergens, making breathing easier for those with allergies.
Protection Against Microorganisms: Some HEPA filters are effective in trapping mold spores and bacteria, ensuring a healthier living environment.
Dyson vs. Miele vs. Riccar: A Comparative Look
Dyson: A major player in the big-box brand category, Dyson is renowned for its sleek design and cyclonic technology. While they do offer vacuums with HEPA filters, it's essential to note that not all their models come with this feature.
Miele: Contrary to the provided information, Miele is actually a specialist in canister vacuums. Their machines boast a combination of powerful suction, durability, and hospital-grade filtration, making them a top pick for allergy sufferers. Miele's sealed system ensures that no air leaks out unfiltered, keeping allergens securely trapped inside.
Riccar: Specializing in upright vacuums, Riccar offers robust models with hospital-grade filtration. Their machines are built with premium components to ensure efficiency and longevity. If you're an allergy sufferer looking for an upright model, Riccar is a brand to consider.
Why Buy from Ace Vacuums?
Here's why you should choose Ace Vacuums:
We stock both Miele and Riccar models, providing you with a range of hospital-grade filtration options.
Our experienced staff can guide you in selecting the best model for your specific needs.
Exceptional post-purchase support ensures that you get the most out of your vacuum.
Contact Us
Ready to breathe easier and invest in a vacuum that genuinely cares for your health? Call Ace Vacuums today at 703-997-9292 or drop us an email at

 

info@acevacuums.com.