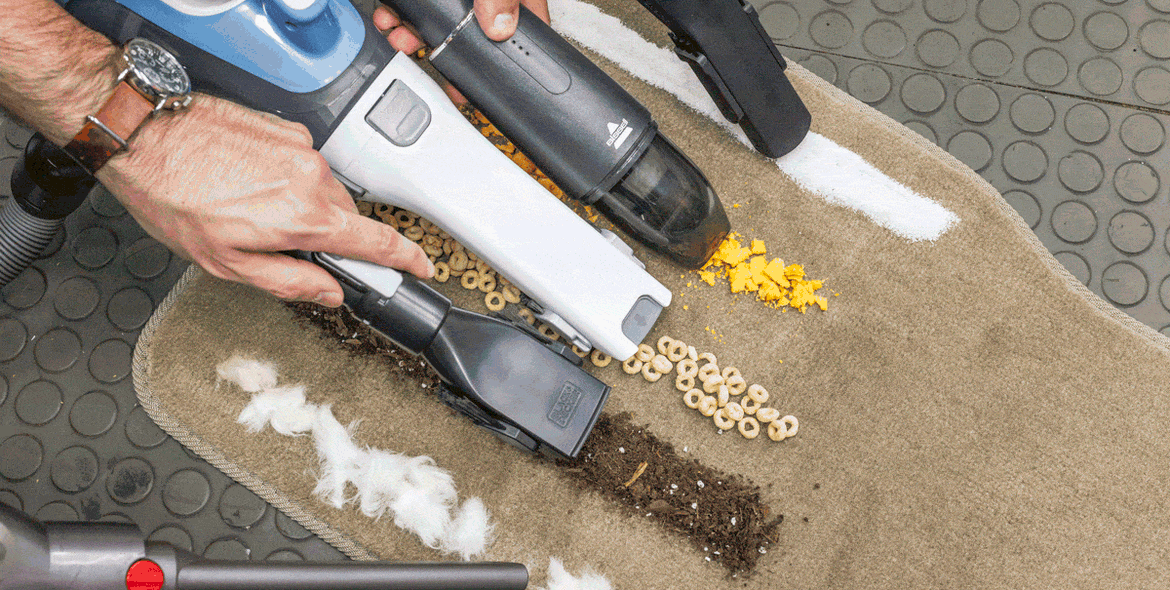 The Essential Pre-Clean Routine: Protecting Your Vacuum and Achieving Optimal Results
Hello to our valued customers and cleaning enthusiasts!
At Ace Vacuums, we're not just about selling you the best cleaning equipment; we want to ensure you're getting the most out of your purchase for years to come. A common question we get asked is: "Do I really need to pre-clean my floors or carpets before running the vacuum?" The answer is a resounding yes! Today, we're delving into why pre-cleaning is essential and the benefits of using a vacuum equipped with a bypass motor.
1. Prolonging the Life of Your Vacuum

Starting with the basics: larger objects like toys, coins, or even larger clumps of dirt can be problematic for your vacuum cleaner. When these objects are sucked into the machine, they can cause clogs, reduce suction power, or, in the worst case, damage the vacuum's internal components. By simply taking a few minutes to pick up larger debris before you start, you're proactively protecting your investment and ensuring your vacuum functions at its best.
2. The Brilliance of By-Pass Motors

Now, you might be wondering about vacuums with by-pass motors. What are they, and why are they beneficial? Vacuums equipped with bypass motors are designed to redirect any accidentally sucked-up debris, liquids, or large particles away from the motor. This means that even if

 
you do accidentally
 

vacuum up something problematic, the motor remains safe and unaffected.
The primary benefits of using a vacuum with a by-pass motor include:
Enhanced Durability: The motor is less prone to damage from foreign objects or accidental liquid pickups.
Maintained Suction Power: With fewer clogs and obstructions, your vacuum maintains consistent and powerful suction.
Cost Savings: Reduced risk of damage equates to fewer repairs or replacements over the lifetime of your vacuum.
3. Improved Cleaning Efficiency

By pre-cleaning your floors, you're not only safeguarding your vacuum but also ensuring more efficient cleaning. The vacuum can focus on finer particles, dirt, and dust, resulting in cleaner floors in fewer passes.

By adopting the simple habit of pre-cleaning, and by investing in a vacuum equipped with a by-pass motor, you're setting yourself up for cleaning success. Not only will your floors sparkle, but your vacuum will thank you for it!

Still, have questions about pre-cleaning or the marvels of by-pass motors? Our team at Ace Vacuums is always here to help. Reach out to us at 703-997-9292 ex1 or drop us an email at

 

info@acevacuums.com. We're committed to ensuring you have the knowledge and tools to achieve the cleanest results possible. Happy cleaning!