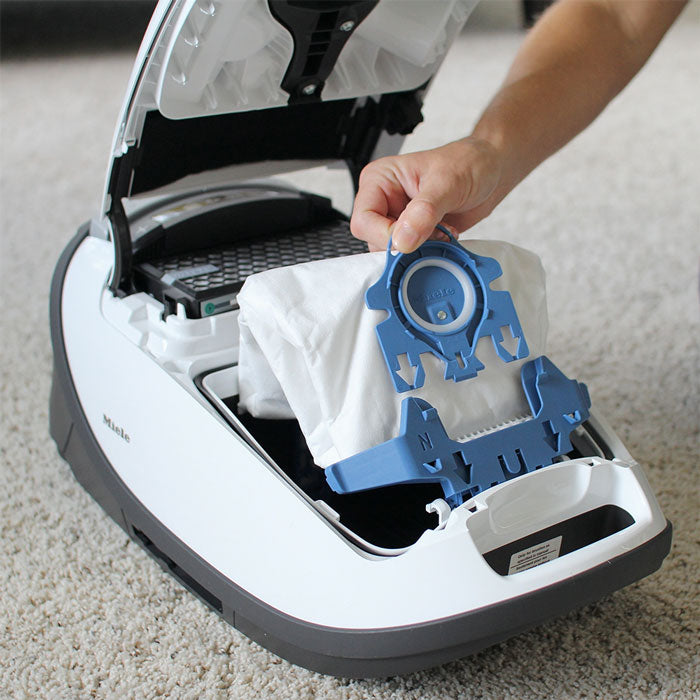 The Importance of Using Genuine Miele Bags: Don't Settle for Less!
Greetings to all our vacuum enthusiasts! Here at Ace Vacuums, your trusted local vacuum supplier and an authorized Miele Vacuum Dealer, we have always emphasized quality over quantity. Today, we're diving deep into the world of Miele vacuums and the critical importance of using genuine Miele bags over aftermarket knockoffs.

1. Optimized Performance:
Genuine Miele bags are designed specifically for Miele vacuums. This means they fit perfectly, allowing for optimal airflow and suction. Knockoffs, on the other hand, might not have the perfect fit, leading to reduced suction power and an underperforming vacuum.

2. Advanced Filtration:
One of the standout features of Miele bags is their intricate filtration system. Genuine Miele bags capture and retain more dirt, dust, and allergens than many other bags. This superior filtration ensures cleaner air in your home, leading to fewer allergies and respiratory problems.

3. Durability and Reliability:
Aftermarket bags tend to be made of inferior materials, which can easily tear or break. A torn bag means dirt and debris spilling back into your home, defeating the purpose of vacuuming! Genuine Miele bags are crafted with the best materials, ensuring they hold up to the task at hand.

4. Warranty and Peace of Mind:
Using non-genuine bags can void your vacuum's warranty. If you invest in a high-quality Miele vacuum, you don't want to risk voiding your warranty just to save a few bucks on bags. By choosing genuine, you maintain your warranty and ensure peace of mind.

5. Support Local Businesses:
Now, let's touch on the importance of shopping locally:


Community Growth: When you buy locally, you're contributing to the local economy. This means more job opportunities and growth within the community.

Personalized Service: Big-box stores or generic online platforms can't offer the personalized service that local stores can. At Ace Vacuums, our team knows vacuums inside out and is always eager to help.

Quick and Easy Access: Need bags or accessories in a jiffy? Shopping locally means you can just pop into our store, get expert advice, and walk out with what you need.

Building Trust: Knowing the faces behind a business builds trust. We're not just an online entity; we're your neighbors, always here to assist.

In conclusion, while it might be tempting to cut corners with aftermarket bags, the risks far outweigh the benefits. Your Miele vacuum is a premium investment, so treat it like one!

For all your Miele vacuum needs, don't hesitate to reach out to us at Ace Vacuums. You can call us at 703-997-9292 or email

 

info@acevacuums.com. Always here to serve, always ensuring you get the best for your home!

#AceVacuumsCares #MieleExperts #MieleDealer #GenuineBags #MadeinGermany #ShopLocal