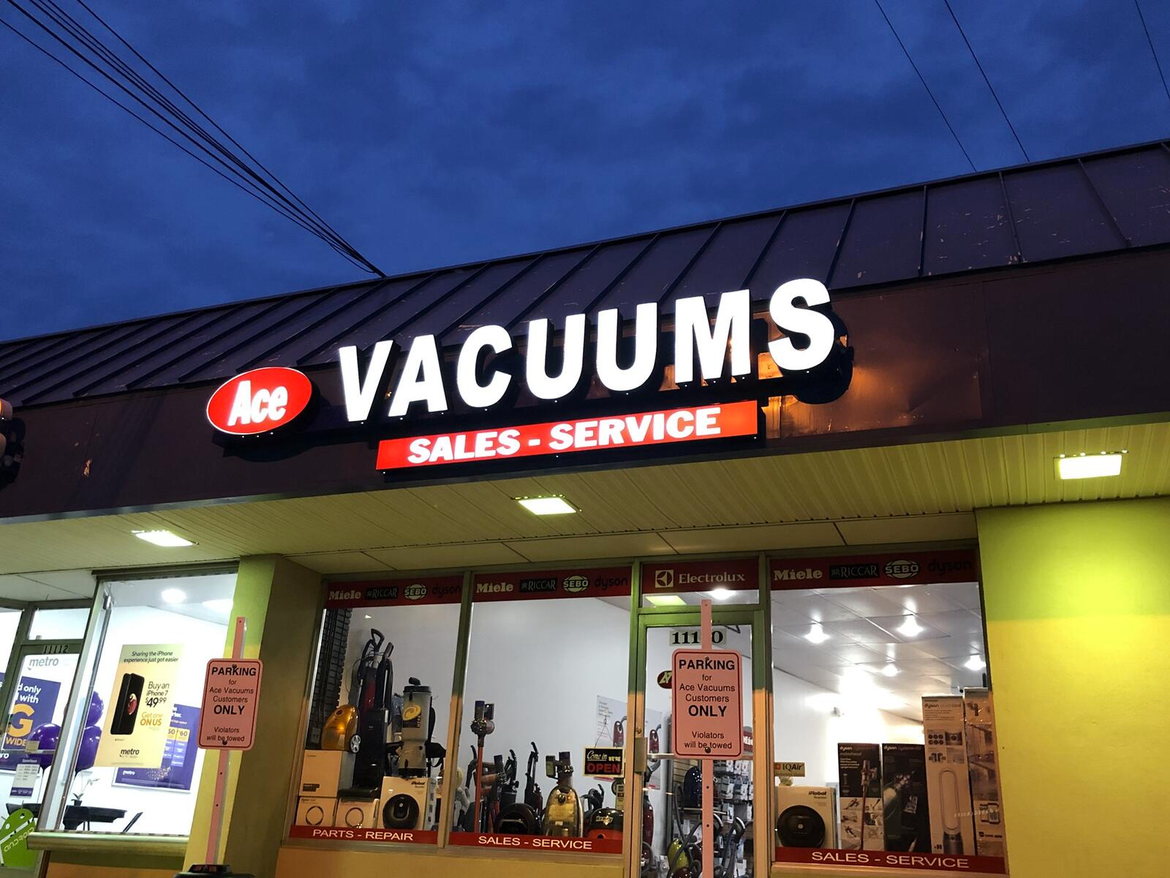 Vacuum Repair Services in Fairfax, VA
Vacuum cleaners are essential tools for keeping homes and offices clean and free of dust and debris. However, like all machines, vacuums can break down and need repair. If you're in Fairfax, Virginia, and need vacuum repair services, there are several options available to you. In this blog, we'll explore some of the most common vacuum repairs and where you can get your vacuum repaired in Fairfax.
Belt Replacement:
A common problem with vacuums is a broken or worn-out belt. If your vacuum is no longer picking up dirt or making noise, a belt replacement may be necessary. Most vacuum repair shops in Fairfax, such as Ace Vacuums, can replace your vacuum belt quickly and affordably.
Motor Repair
: If your vacuum is not working at all, the motor may be the problem. Vacuum repair shops in Fairfax can diagnose the issue and repair or replace the motor if necessary.
Filter Replacement:
Vacuum filters should be replaced regularly to maintain the efficiency and performance of your vacuum. Vacuum repair shops in Fairfax can replace your vacuum filter and help you maintain the longevity of your vacuum.
Hose Repair
: If your vacuum hose is clogged or damaged, you may need to have it repaired. Vacuum repair shops in Fairfax can clean or replace your vacuum hose to restore its suction power.
Electrical Problems
: If your vacuum is not turning on or is not functioning properly, there may be an electrical issue. Vacuum repair shops in Fairfax can diagnose and repair electrical problems, including cord damage and short circuits.
In conclusion, vacuum repair services are readily available in Fairfax, Virginia for all types of vacuum issues. Whether you need a belt replacement, motor repair, filter replacement, hose repair, or electrical repair, you can find the help you need to keep your vacuum working in good condition. Regular maintenance and repairs can help prolong the life of your vacuum and keep it working efficiently for years to come. If you're in the Fairfax area, consider visiting Ace Vacuums for all your vacuum repair needs.
#VacuumRepair #FairfaxVA #AceVacuums #BeltReplacement #MotorRepair #FilterReplacement #HoseRepair #ElectricalProblems #VacuumMaintenance #CleanSpace #DirtFreeEnvironment #VacuumBlog