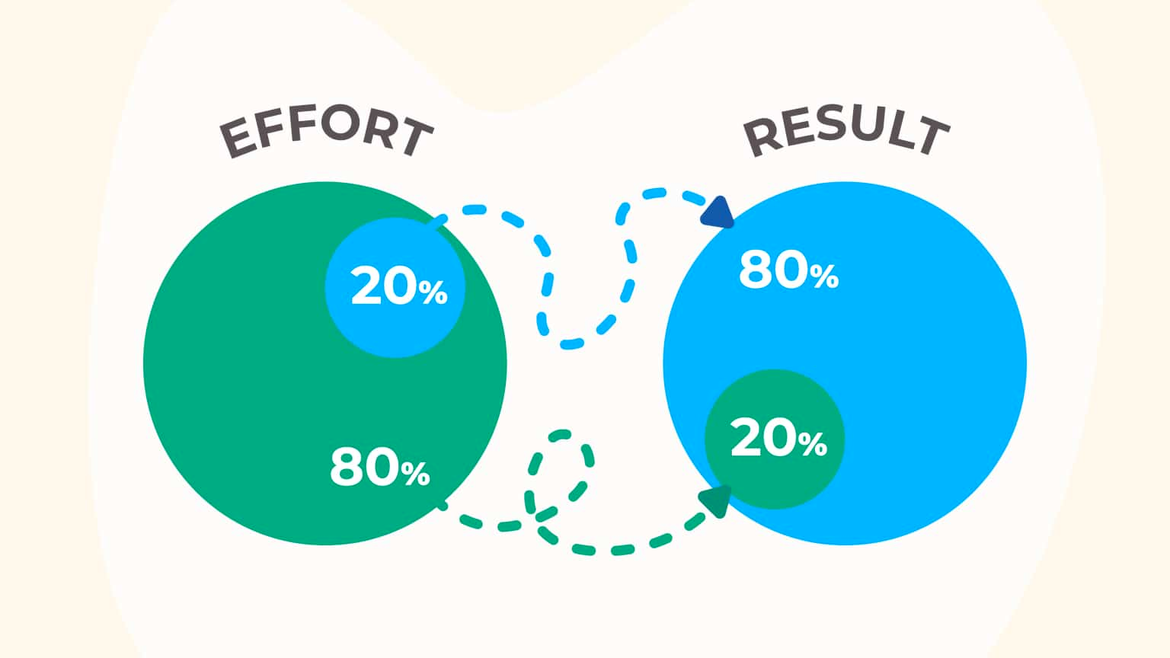 What is the 80/20 rule in Cleaning?
The 80/20 rule, also known as the Pareto Principle, states that 80% of the effects come from 20% of the causes. This concept can be applied to many areas of life, including cleaning.

When it comes to cleaning, the 80/20 rule means that 80% of the dirt, grime, and clutter in your home or office can be eliminated by focusing on 20% of the surfaces and spaces. In other words, you don't need to clean every nook and cranny every day to keep your environment tidy and organized.

Here are a few ways to apply the 80/20 rule to cleaning:

Focus on high-traffic areas: High-traffic areas, such as the kitchen and bathroom, are where the majority of dirt and grime accumulate. By prioritizing these areas and cleaning them thoroughly, you can eliminate a large portion of the mess.

Declutter: A cluttered space can make cleaning a bigger task than it needs to be. By decluttering your space, you can simplify the cleaning process and get to the areas that need attention more quickly.

Tackle one task at a time: Focusing on one task at a time, such as wiping down surfaces, vacuuming, or organizing, can help you make significant progress without feeling overwhelmed.

Use cleaning tools wisely: Invest in quality cleaning tools that will make your cleaning tasks easier and more efficient. For example, using a steam cleaner on hard floors or a robotic vacuum to handle the everyday cleaning can save you time and energy.

By following the 80/20 rule, you can make cleaning a less daunting task and focus on the areas that matter the most. With a little bit of planning and organization, you can keep your environment tidy and healthy without spending hours on cleaning every day.

In conclusion, the 80/20 rule in cleaning can help you focus your efforts on the areas that need it the most and simplify the cleaning process. By prioritizing high-traffic areas, decluttering, tackling one task at a time, and using cleaning tools wisely, you can keep your environment clean and organized with minimal effort.
#8020Rule #CleaningTips #Declutter #HighTrafficAreas #Efficiency #Productivity #AceVacuums #CleaningTools #Organization #SimplifyCleaning #Prioritize #RoboticVacuum #SteamCleaner #TidyHome #HealthyEnvironment #ShopLocal