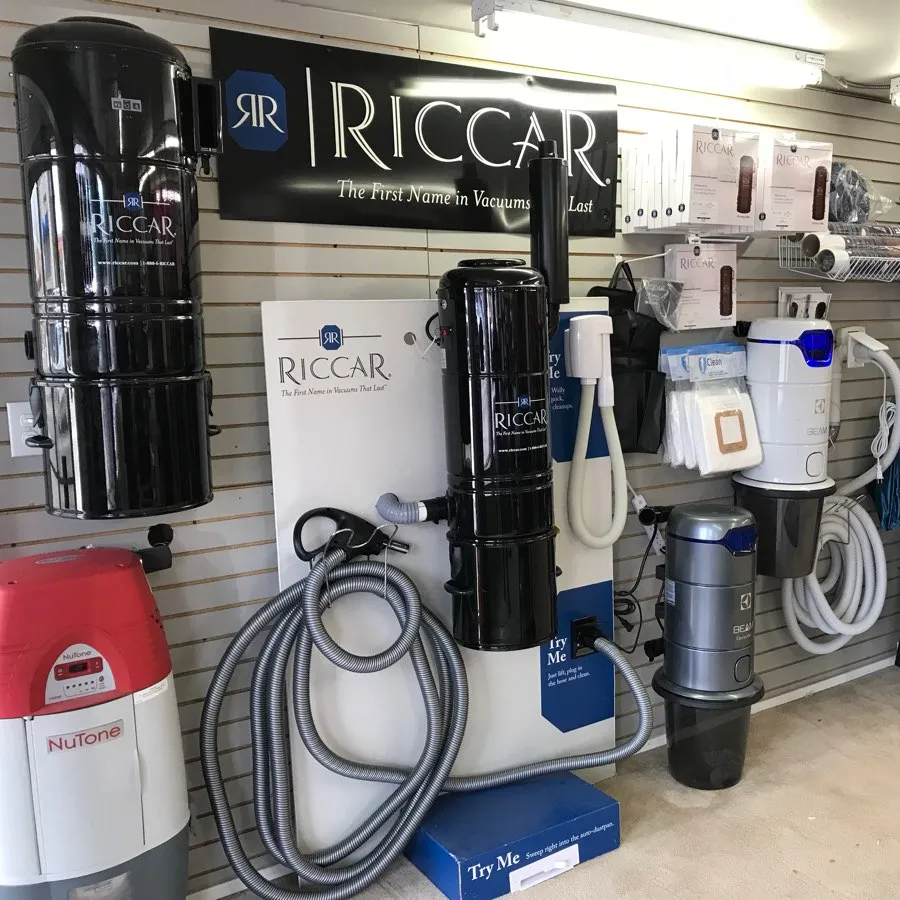 Why Central Vacuums are a better option than Traditional Vacuums
When it comes to keeping your home clean, choosing the right vacuum cleaner is essential. There are many different types of vacuum cleaners to choose from, including traditional upright vacuums and central vacuum systems. In this blog, we will explore the benefits of central vacuums versus traditional vacuums.

Powerful Suction
One of the biggest advantages of central vacuum systems is their powerful suction. Central vacuums use a motor that is typically three to five times more powerful than traditional vacuums. This means that central vacuums are better equipped to clean deep down into carpets and remove dirt and debris more effectively.

Quiet Operation
Another advantage of central vacuums is their quiet operation. The motor and filtration system are usually located in a remote location, such as a garage or basement, so the vacuum noise is far away from the living areas. This makes it much easier to clean your home without disturbing family members or pets.

Healthier Air Quality
Central vacuum systems have better filtration systems than traditional vacuums. They typically use a cyclonic filtration system that removes dirt and dust from the air, trapping it in a separate canister or bag. This helps to reduce airborne allergens and dust in the living area, making it easier to breathe for those with respiratory problems.

Versatile Cleaning
Central vacuums are very versatile in terms of cleaning areas of your home. They come with hoses that are usually 30 feet long or longer, which can reach virtually any part of your home. Additionally, the hose can be attached to a variety of cleaning tools and accessories, making it possible to clean everything from floors and carpets to furniture and curtains.

Increased Home Value
Installing a central vacuum system can increase the value of your home. A central vacuum system is considered a valuable upgrade to the property, especially for those looking for a more upscale and luxurious feel in their home.

Long-Lasting and Cost-Effective
Central vacuums are typically more expensive to install than traditional vacuums, but they are also more durable and long-lasting. Central vacuums have a longer lifespan compared to traditional vacuums, and they require less maintenance over time, which saves money in the long run.

In conclusion, central vacuum systems offer many benefits over traditional vacuums. They provide more powerful suction, and better air quality, and are quieter and more versatile in terms of cleaning. While central vacuums may be more expensive to install initially, they are cost-effective over the long term due to their durability and low maintenance costs. Additionally, installing a central vacuum system can increase the value of your home, making it a smart investment for homeowners.
#MDCentral #Riccar #NuTone #VacuMaid #VacuFlo #Titan #AceVacuums #CentralVacuum #PowerfulSuction #QuietOperation #BetterAirQuality #VersatileCleaning #IncreasedHomeValue #LongLasting #CostEffective #HealthyLiving #AllergyFriendly #EasyBreathing #LuxuriousLiving #CleanHome #InvestInQuality #HomeImprovement #HomeValue #HomeUpgrade #HomeMaintenance #SmartInvestment