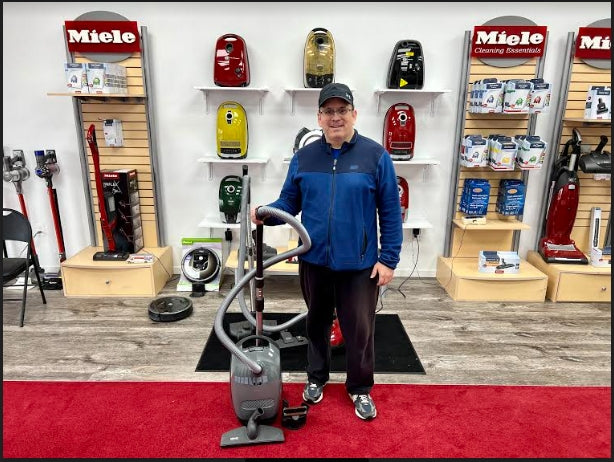 Why Choose a Miele Vacuum?
Miele vacuums are a popular choice among homeowners looking for a high-quality and reliable cleaning solution for their homes. Known for their durability and powerful suction, Miele vacuums are designed to make cleaning a breeze.
One of the most notable features of Miele vacuums is their powerful motors. These motors are designed to provide strong suction, making it easy to remove dirt, dust, and debris from your floors and carpets. Additionally, Miele vacuums are equipped with high-quality filters that help to trap allergens and other small particles, making them a great choice for those with allergies or asthma.
Another feature that sets Miele vacuums apart is their durability. Made with high-quality materials, Miele vacuums are built to last and can withstand years of heavy use. This makes them a great investment for homeowners who are looking for a vacuum that will last for many years to come.
When shopping for a Miele vacuum, there are a few things to consider. First, think about the type of flooring in your home. Miele vacuums come in different models, each designed for specific types of flooring. For example, if you have mostly hardwood floors, you may want to consider a vacuum with a hard floor tool, whereas if you have mostly carpets, a vacuum with a powerhead would be a better choice.
You should also consider the size of your home. If you have a larger home, you may want to consider a vacuum with a larger dustbin or one that can hold more dust. Additionally, if you have pets or allergies, look for a vacuum with a HEPA filter.
In conclusion, Miele vacuums are a great choice for homeowners looking for a high-quality, durable and powerful cleaning solution for their homes. With a wide range of models available to suit different flooring types and home sizes, there is a Miele vacuum to meet every need. So, if you're in the market for a new vacuum, consider a Miele and you won't regret it.
For more info on Miele Vacuums, you can Call us:
703-997-9292
You can visit us at:
11110 Lee Highway, Fairfax, VA 22030 (in Fairfax City, VA) or
300 Fort Evans Rd, Suite 104, Leesburg, VA 20176 (Town of Leesburg, VA)
#mielevacuums #mielevacuumdealer #mielevacuumrepair #cleaningservice #vacuumsforyou #shoplocal