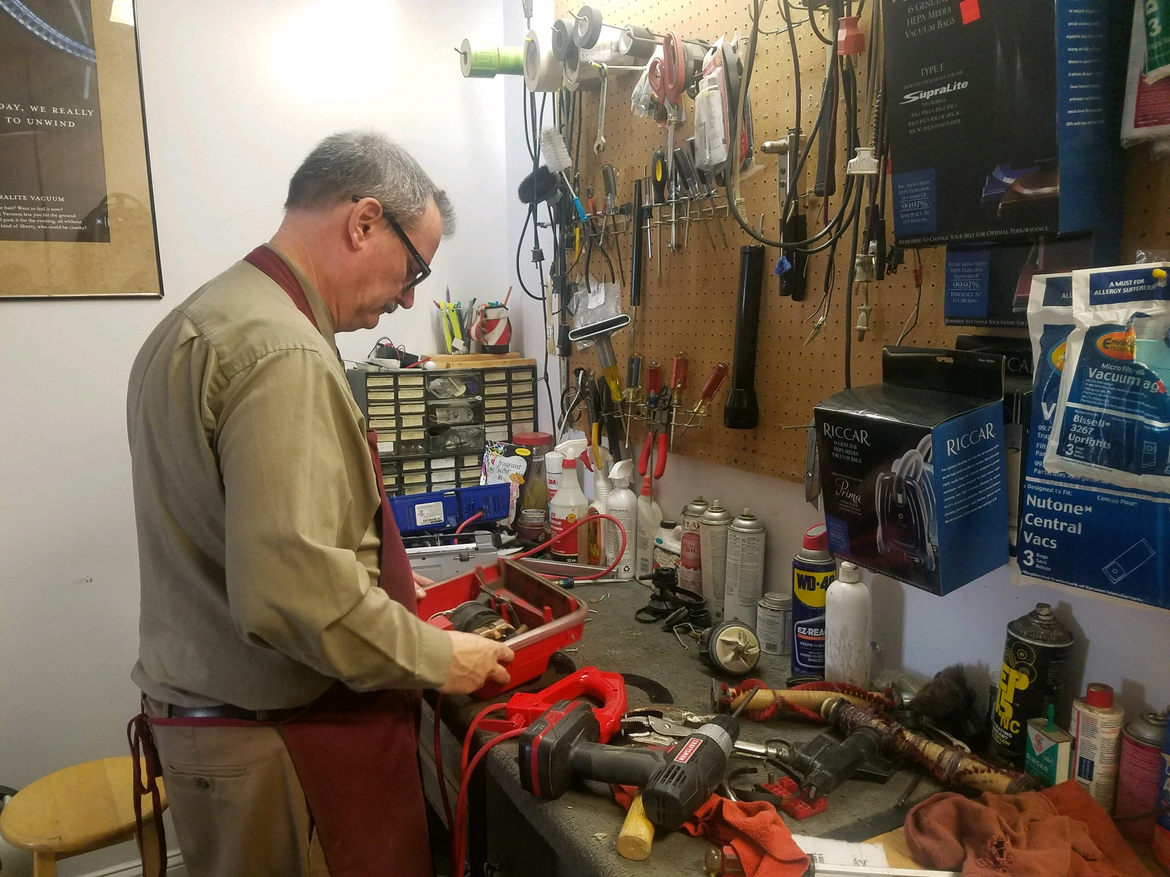 Why I must get my vacuum serviced?
We want every vacuum we sell to last between 10 to 20 years depending on the model. To achieve this, the vacuums are going to need some service along the way.

A standard cleaning would involve disassembling the vacuum, washing and sanitizing the dirty air path, unclogging, removing any debris from the roller brush, and changing the belt if that's the technology your unit uses. Having this done a few times throughout the vacuum's lifetime will help keep everything functioning well.

Occasionally, your vacuum may get an odor. It happens! You're picking up dirt that is, well, dirty. We can always add an extra enzyme to the washing process to help eat away at the bacteria that is causing that smell.

There are also wearable components that can be replaced over time to help keep your vacuum performance high. Your vacuum is always pushing air through some type of filtration system. Changing these filters on a regular basis is going to increase your indoor air quality and make sure your vacuum motor is not being stressed out. If your vacuum uses a roller brush typically those bristles can be replaced rejuvenating your carpet cleaning.

We try to get your vacuum back to you ASAP. We always hope to keep our service turnaround time to 2-4 days. We understand it's hard to be without your favorite cleaning tool.

No appointment is needed! We do all our service on-site and keep most of our service parts in stock. Giving the best customer service throughout the whole process is something we pride ourselves in.
Be sure to speak to one of our expert reps to help you with further assistance.
703-997-9292

You can visit us at:
11110 Lee Highway, Fairfax, VA 22030 (in Fairfax City, VA) or
300 Fort Evans Rd, Suite 104, Leesburg, VA 20176 (Town of Leesburg, VA)
#vacuumservice #vacuumcleaning #cleanhome #cleanvacuum #vacuumrepair #vacuumtuneup #mielevacuumserivce #dysonrepair #shoplocal #shopsmall #authorizedservicecenter