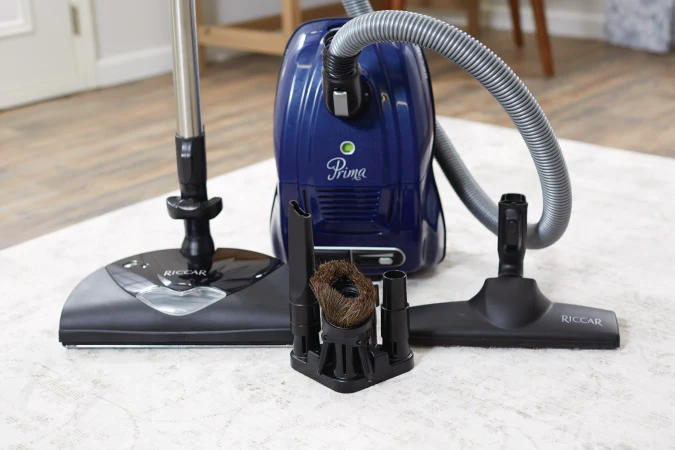 Why you should pick a Riccar Vacuum for your Home
When it comes to vacuums, there are a plethora of options available on the market. However, one brand that stands out among the rest is Riccar. Here are just a few reasons why people should consider picking a Riccar vacuum for their cleaning needs:

Quality construction: Riccar vacuums are made in the USA with quality materials, ensuring that they are built to last. With proper care, a Riccar vacuum can last for many years, making it a smart investment for any homeowner.

Superior suction: Riccar vacuums are known for their powerful motors and superior suction, making them incredibly effective at removing dirt and debris from carpets and hard floors. This means you can spend less time cleaning and more time enjoying your clean home.

Versatility: Riccar vacuums come in a variety of models, each designed to meet specific cleaning needs. Whether you have pets, allergies, or just need a powerful vacuum for general cleaning, Riccar has a vacuum that will meet your needs.

HEPA Filtration: Many Riccar vacuums come with HEPA filtration which can help remove allergens and other small particles from the air. This is beneficial for those with allergies or respiratory issues, as it can improve the air quality in your home.

Comprehensive Warranty: Riccar vacuums often come with a comprehensive warranty, which can provide peace of mind and protect your investment.

In conclusion, Riccar vacuums are a great choice for anyone looking for a high-quality, powerful, and versatile vacuum. With superior suction, HEPA filtration, and a comprehensive warranty, Riccar vacuums are an investment in the cleanliness and health of your home.