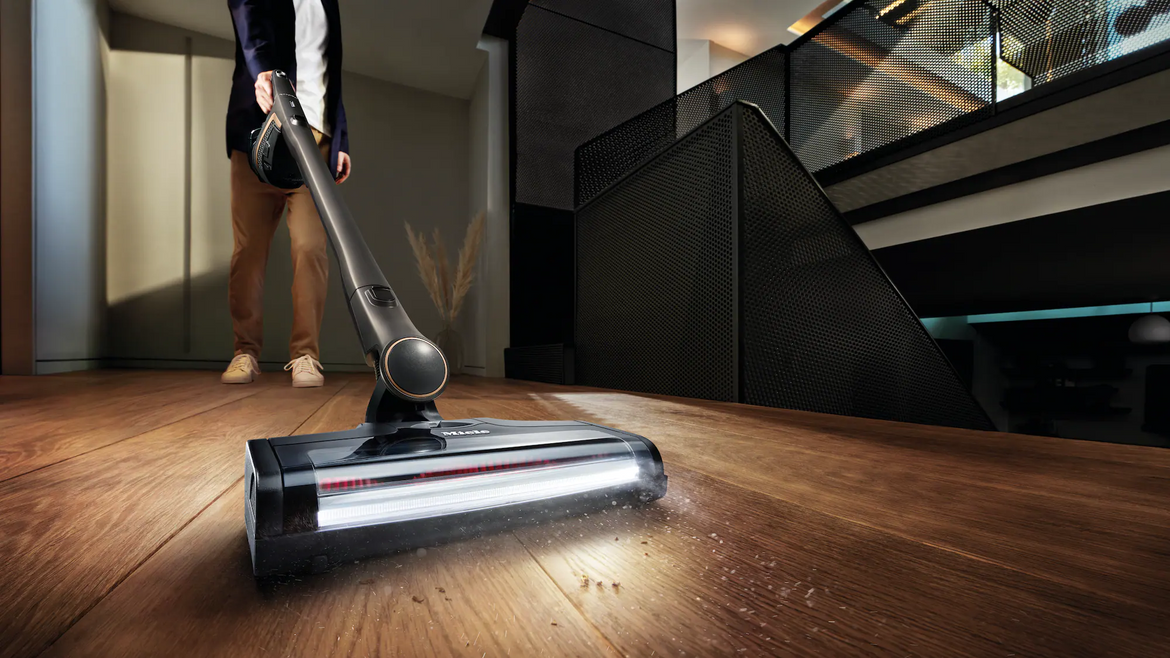 Why you should upgrade to the German Engineered Miele Vacuum
Vacuum cleaners are an essential tool for maintaining a clean and healthy home, but not all vacuum cleaners are created equal. There are many different brands and models to choose from, each with its own set of features and benefits. In recent years, the Miele brand of vacuum cleaners has gained a reputation as one of the best on the market. In this blog, we will explore the reasons why one should upgrade to a Miele vacuum.

Quality and Durability
One of the key reasons to choose a Miele vacuum cleaner is the quality and durability of the product. Miele is a German brand that has been producing high-quality appliances since 1899, and they are known for their attention to detail and commitment to excellence. Miele vacuum cleaners are made with high-quality materials and are designed to last for many years, making them an excellent investment for anyone who wants a reliable and long-lasting vacuum cleaner.

Powerful Suction
Another advantage of Miele vacuum cleaners is their powerful suction. Miele uses a unique vortex motor system that provides strong suction power while also being energy-efficient. This means that Miele vacuums can easily pick up dirt, dust, and other debris from carpets, rugs, and floors, leaving your home cleaner and healthier.

Advanced Filtration
Miele vacuum cleaners also offer advanced filtration technology that helps to remove allergens and other harmful particles from your home. Miele vacuums come with a HEPA filter that captures 99.9% of all particles, including pet hair, dust mites, and pollen. This makes Miele vacuums an excellent choice for anyone who suffers from allergies or asthma.

Quiet Operation
Many vacuum cleaners can be loud and disruptive, making it difficult to use them without disturbing others in your home or neighborhood. Miele vacuums, on the other hand, are designed to be quiet and unobtrusive, making them a great choice for anyone who wants to clean their home without causing a disturbance.

Versatile Attachments
Finally, Miele vacuums come with a range of versatile attachments that make them suitable for cleaning all kinds of surfaces and areas in your home. From carpets and floors to furniture and upholstery, Miele vacuums can handle a wide range of cleaning tasks, making them an excellent all-around cleaning tool.

In conclusion, upgrading to a Miele vacuum cleaner is a smart choice for anyone who wants a high-quality, reliable, and powerful cleaning tool. With their advanced filtration, quiet operation, and versatile attachments, Miele vacuums are an excellent investment that will help you keep your home clean and healthy for years to come.
For more info on 

Miele

 Vacuums, call us at:
703-997-9292
You can visit us at:
11110 Lee Highway, Fairfax, VA 22030 (in Fairfax City, VA) or
300 Fort Evans Rd, Suite 104, Leesburg, VA 20176 (Town of Leesburg, VA)
#MieleVacuum #QualityCleaning #PowerfulSuction #AdvancedFiltration #QuietOperation #VersatileAttachments #ShopLocal #AceVacuums #CleanHome #HealthyLiving #AllergyFriendly #ReliableCleaning #LongLastingVacuum #GermanEngineering #InvestInQuality #HomeCleaningTools